The Marvel Play Arts Kai figure that got me the most excited at the New York Toy Fair 2015 Square-Enix booth  was the one that actually wasn't on display at all: it was the concept art for the Play Arts Kai Venom figure! Well, we had to wait an extra four months to see it in plastic form, but the time is here: the first photos of the Venom Play Arts Kai Marvel Variant figure have now been revealed!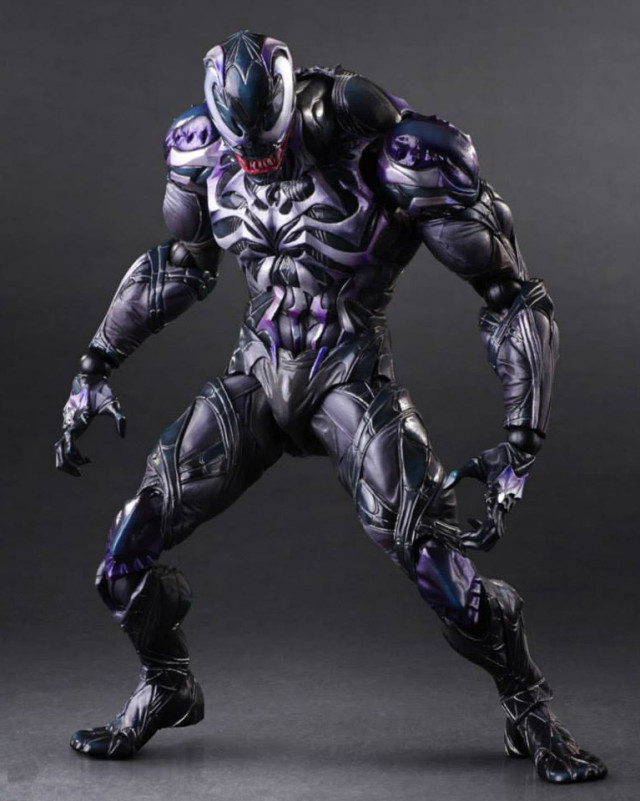 As compelling as the Square Enix Marvel variant redesigns were for the first three Marvel Play Arts Kai figures (
Iron Man
,
Spider-Man
and
Thor
) that have all gone up for sale now, those are three characters that have gotten done to death by toy companies every year for the past half-decade (or more), so it's tough to get excited about yet
another
Spidey or Iron Man.
But for their fourth release in the Variant Marvel line, Square-Enix selected a characters who's gotten far less merch in recent years: the classic (non-Agent) Venom! As much as I love the modern Flash Thompson Agent Venom character, I'll always have a soft spot for the brain-eating, psychotic symbiote Eddie Brock version of Venom, so I was totally stoked to see our first look at the Play Arts Venom action figure today!
Staring at these photos, the main thing that stood out to me is, well… "purple!" I've seen a lot of artist interpretations of Venom over the years, but this one is definitely the most purple. The aesthetic of purple as Venom's secondary color instead of white gives Venom a wholly different feel than we're accustomed to. I don't know if I like the black/purple color scheme, necessarily, but it's certainly something different.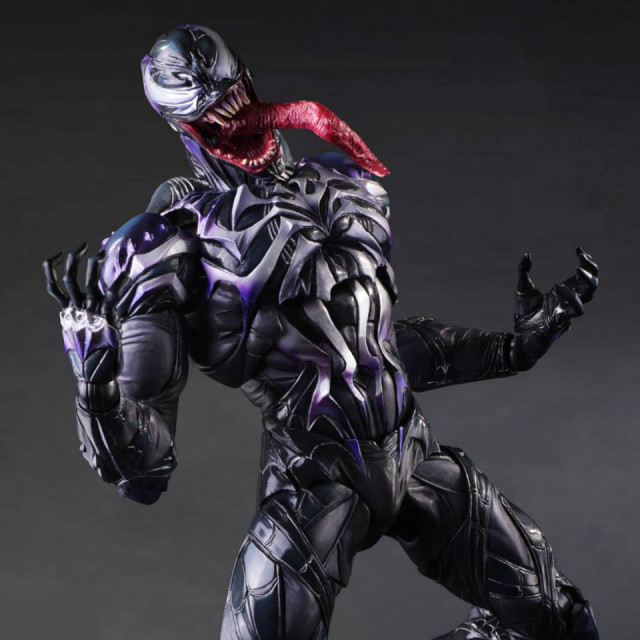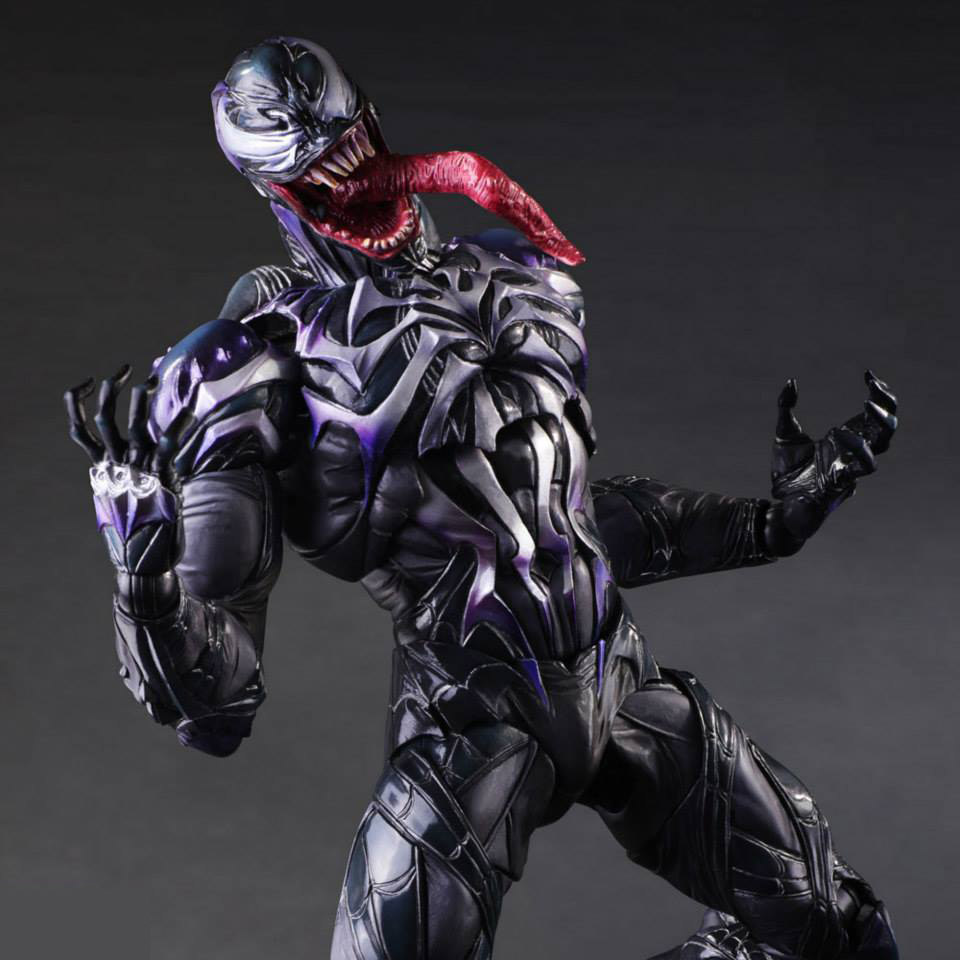 The second image of the Venom Play Arts figure shows us our first accessory: an alternate head with Venom's mouth open and tongue sticking out! This is a way more personality-rich Venom head, and hands-down the default head I'd use. This looks far more like the Venom we all know and love once his tongue is hanging out rabidly! While both photos show the same hands, I think we can reasonably assume Venom will include fists and web-shooting hands as well.
No word yet on the pricing, additional accessories, size or release date for the Play Arts Kai Venom action figure, but I'll post an update here and to the MTN Facebook Page once that information is revealed.
Now that we've gotten our first gander at the Square-Enix Venom Play Arts figure, what do you think, Marvel collectors? What accessories would you like to see packed in with Venom, and is he on your future buying radar?