Last week I marveled at the fact that the Bandai S.H. Figuarts Avengers Age of Ultron figure was actually going to be put up for sale this week. But there was an important detail that I missed: even overseas, Black Widow will be a Japanese Bandai Tamashii Web Shop Exclusive! As such, even though the import SH Figuarts Black Widow figure is now available for order, collectors are not gonna like her price-tag…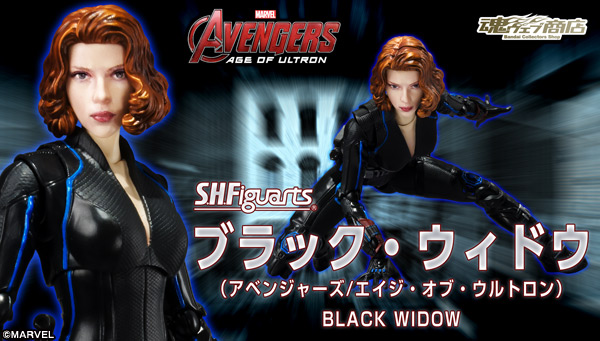 The good news is that Bandai Japan is actually producing their Black Widow Figuarts 6″ action figure–something that I was really pretty skeptical of ever seeing happen, given Bandai's spotty track record of oftentimes cancelling figures that they've shown prototypes of at events.
The bad news is that even in Japan, Natasha isn't going to be readily available to purchase in stores. In fact, she won't be available in stores at all–she's a limited edition web-only pre-order item!
What's that mean? Well, unfortunately it means that the favorite import shops of most U.S. collectors such as AmiAmi and HLJ will be receiving exactly zero Black Widows. Yup, that's right: zero. Regular Japanese collectibles stores are not being offered this figure–period.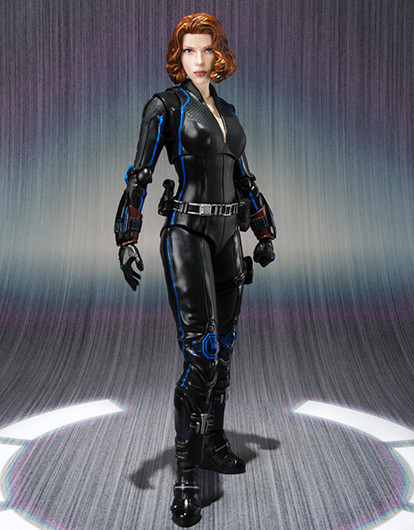 Anyone who wants to purchase this S.H. Figuarts Black Wido figure not from the aftermarket will have to live in Japan to order from the Bandai Web Shop directly, or else order from a middleman service such as Nippon-Yasan.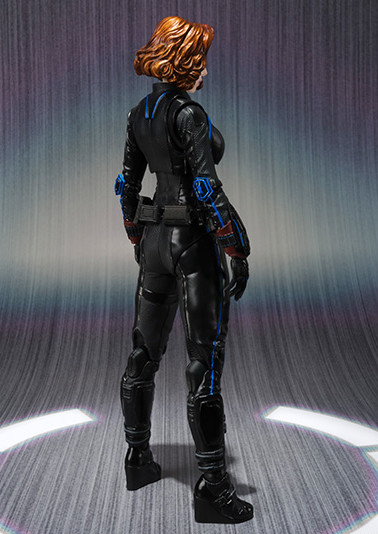 Unfortunately, Nippon-Yasan has gotten wise to buyers who order and then never pay for the items once they come into stock, so if you want Black Widow from them, you'll have to pay the non-refundable full amount for the toy up-front for the late summer shipping action figure.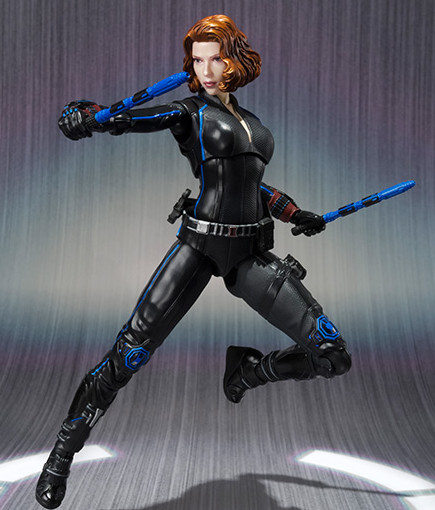 For those who aren't entirely sure if they want the SH Figuarts Avengers Black Widow figure or who don't have the full amount to pay right now, BBTS also has Marvel's most famous female up for order–but she doesn't come cheap.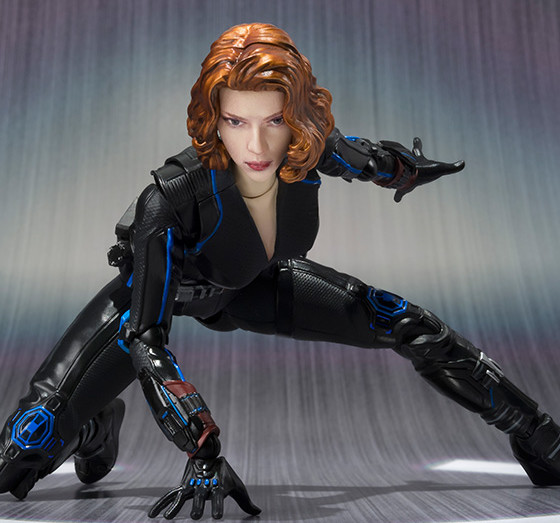 You don't have to pay any deposit if you reserve the Black Widow SH Figuarts figure from BBTS, but you
will
have to pay the full price of $109.99 for the six inch figure. Ouch.
This would be a moot point, of course, if the action figure wasn't good. But luckily (or unluckily, depending on your point of view), the Bandai Black Widow action figure is pretty awesome. In fact, this figure is easily superior to the Hasbro Marvel Legends Black Widow movie figures, making her the best MCU Widow in the popular 6″ scale.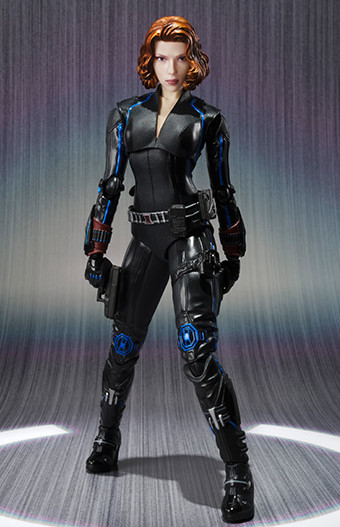 The Bandai Figuarts Black Widow figure is now up for order, and is scheduled to be released in September 2016. This is a limited-edition web shop exclusive, so there will never be any reissues of the figure once it's sold out. As this is likely the only Black Widow that Bandai will ever produce, I'm definitely in for this toy–but I'll buy it with plenty of grumbles about the price.
Now that the official photos of Bandai's Avengers Figuarts Black Widow are available–as well as the figure's limited edition release details–are you in or out for Bandai's first-ever female Marvel action figure? With Black Widow only being available as a limited web-only exclusive, are you still hopeful that Sharon Carter and Scarlet Witch get released by Bandai at all?