Bandai Japan shocked Marvel collectors everywhere over the summer by debuting the prototype of not just their first SH Figuarts Marvel villain figure–but a movie Ultron figure whose quality basically destroys the Marvel Legends Ultron BAF! Fans have been waiting to place their orders since, and now they can–so long as they don't mind importing from Japan at a marked-up price! The Bandai Tamashii Web Exclusive SH Figuarts Ultron figure is now up for order!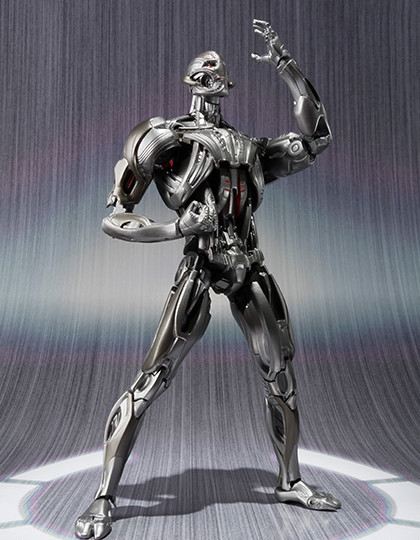 Bandai Japan likes to play it safe when it comes to premium, collector-oriented action figure lines such as Robot Damashii, S.H. Figuarts and Figuarts Zero. That's why characters that seem like a
sure
-thing like SH Figuarts Hulkbuster Iron Man often end up being online exclusives.
With that in mind, it becomes pretty clear just why Bandai is making Ultron an exclusive (unlike Captain America, Thor, Hulk and Iron Man): they have no faith in Ultron's sales outside of diehard collectors.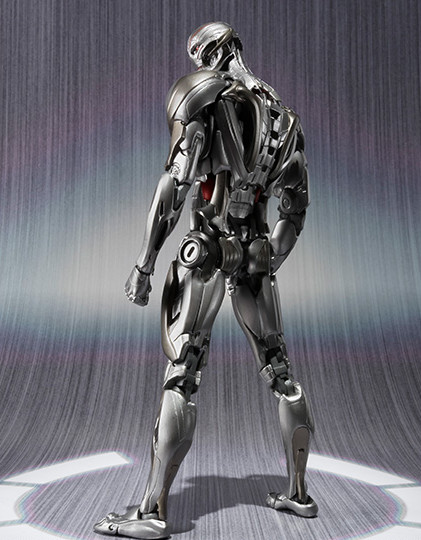 But hey, it's all good in the S.H. Figuarts Marvel collecting world! While the exclusive Ultron Figuarts action figure will be limited to just one production run ever, he also has an availability window that guarantees that import shops who want to stock up on Ultron will have the opportunity to do so.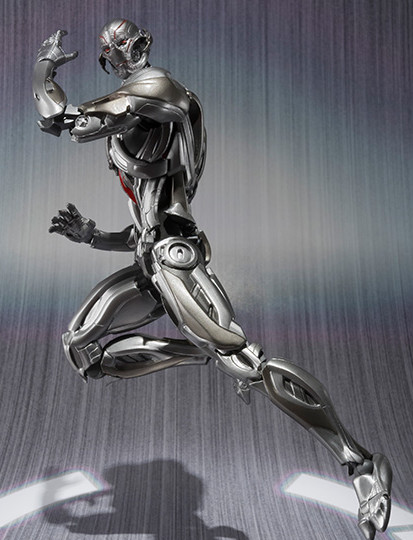 While Ultron won't be available wholesale–so the likely suspects like HLJ and Amiami won't be carrying him–he can still be found at Nippon-Yasan (if you want Ultron shipped from Asia) and BigBadToyStore (if you prefer your toys shipping straight from the U.S.).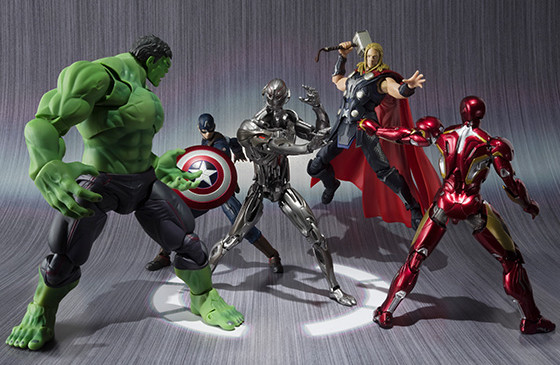 As he should be, the Ultron S.H. Figuarts action figure will stand taller than all of the other Figuarts Avengers released other than Hulk and Hulkbuster Iron Man. Ultron will be 175 mm (about 6.9″) tall.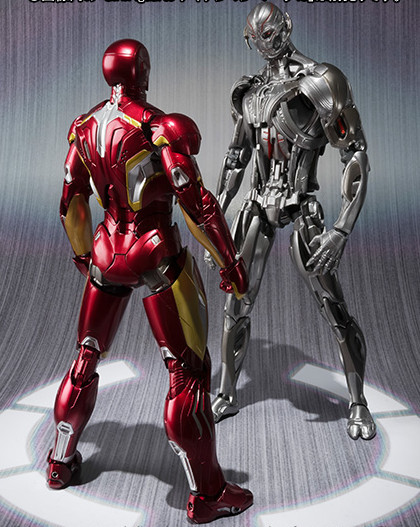 Both in sculpting detail and in paint apps, this Bandai Tamashii Ultron figure is superior to Hasbro's release. The SH Figuarts version even comes with interchangeable hands (which were dearly missed by the Marvel Legends Ultron)!
You get a pair of open palms (for gesturing philosophically) and a pair of closed fists (for when philosophical babble fails to win over an argument with superheroes). I would have appreciated some clip-on energy effects pieces in addition–especially since Bandai is the king of effect pieces–but sadly, it doesn't appear that any accessories made the cut besides the alternate hands.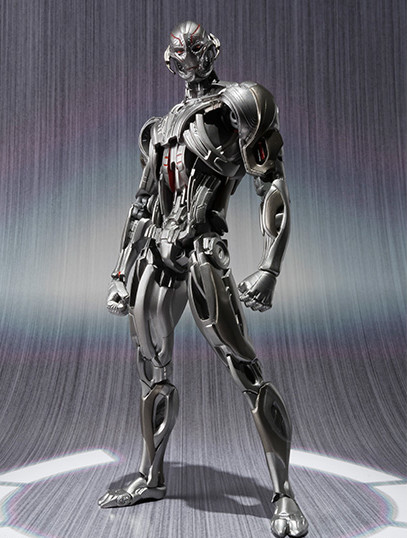 Unfortunately, he will
not
be cheap–in Japan, this figure has a retail price of 7,020 Japanese yen (about $58 USD) plus shipping. Considering that this figure has to be purchased, shipped from Japan and then marked up for American consumers to buy him, and you can imagine how much this villain is gonna set you back (around $90-$115).
Now, the ML Ultron Build-A-Figure was technically more expensive–since it cost $120+ to build him–but he came with six other Hasbro 6″ figures. Is the Bandai Japan Ultron really worth such a hefty price tag…? That's for each collector to decide.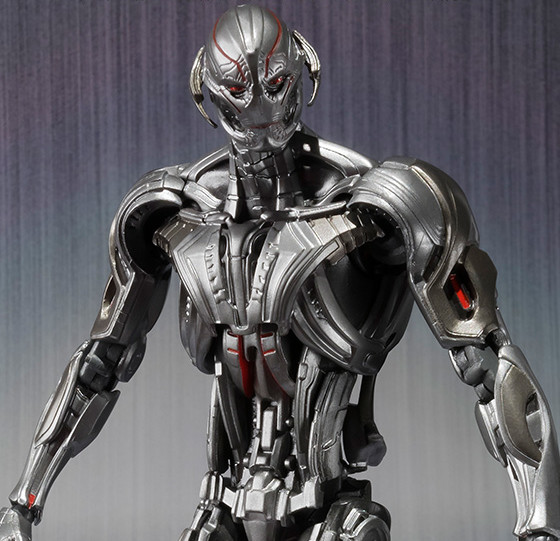 The Bandai Tamashii Nations Figuarts Ultron is now available for order, and is scheduled to be released in May 2016. This is definitely a pricey robot, but I doubt there'll ever be a better 1/12th scale movie Ultron figure, so I've added him to my (crazy huge) list of pre-orders. Your willingness to spend around 100 bucks on one (admittedly awesome) 7″ figure may vary.
What do you think of the SH Figuarts Avengers Age of Ultron Ultron figure, Marvel collectors? Do you prefer this version to the Marvel Legends version, and if so, are you willing to spring for the hefty price-tag to own this iteration?