Life is tough when you're a Marvel Funko vinyls figure collector, because you never know when–or where–the next figures in the endless parade of exclusives are going to come from. But the exclusives aren't just confined to the Marvel POP Vinyls line! We haven't gotten many store exclusive Marvel Dorbz up until now, but that's coming to an end: three new Gamestop Exclusive Dorbz are on the way: Glow-in-the-Dark Hulk, Reverse Deadpool and Civil War Vision… in a suit!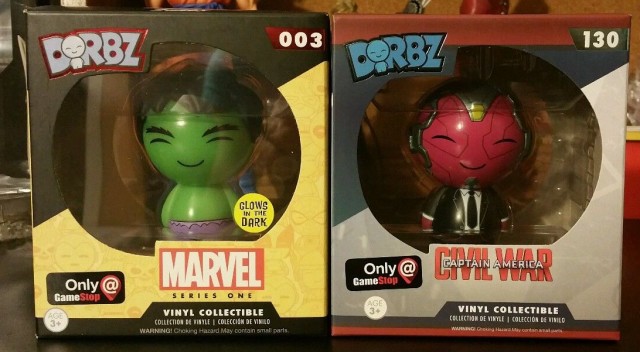 Now that they're officially under the Funko banner and "Vinyl Sugar" is a defunct brand, Funko seems ready to give their Dorbz vinyls a major push in 2016.
And part of promoting Dorbz means giving them the same treatment that the ludicrously popular POP! Vinyls get: store exclusives galore.
And the first store getting new Marvel Dorbz exclusives is GameStop, with two new figures just released and another on the way!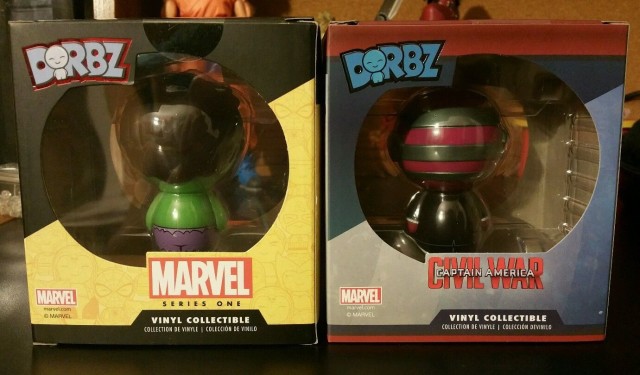 While Gamestop locations were initially showing a 4/16 release date for their first ever Dorbz Marvel exclusive figures, many GameStop stores have already started to put this duo on the shelves and sell them.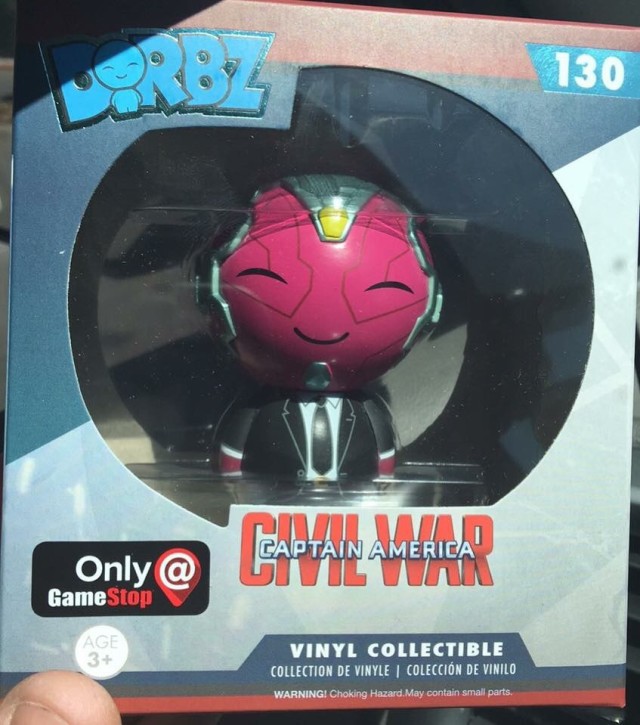 The more interesting of the pair is the crazy-fun exclusive Dorbz Vision in Suit figure!
I'm avoiding Captain America: Civil War movie spoilers, so I have no idea why the Vision would be wearing a suit and tie like this figure is, but there's no question that this is a fun and adorable variant.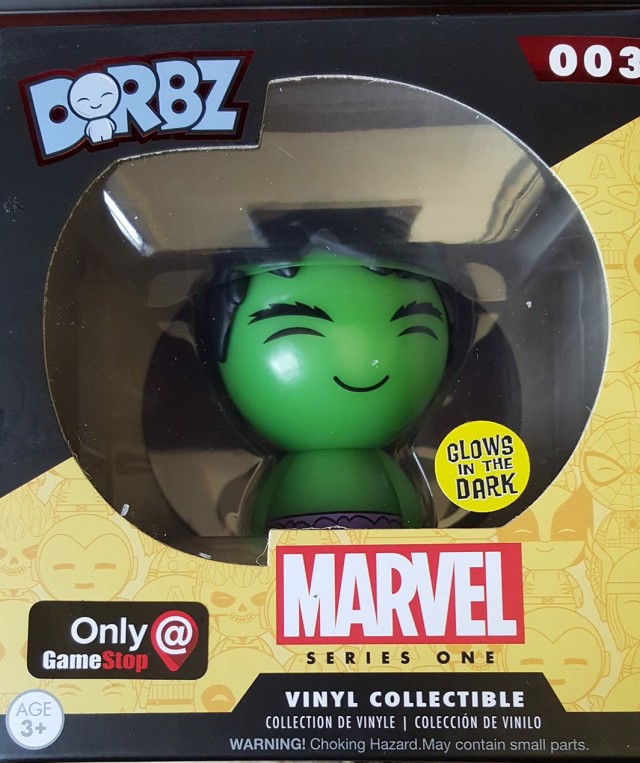 The other of the two now-released "only at GameStop" Dorbz is the Glow-in-the-Dark Hulk Dorbz figure.
This Hulk looks virtually identical to the regular version, but with the added action feature of glowing in the dark. I believe this is the first Dorbz figure released that glows, so I'm pretty intrigued to try this one out.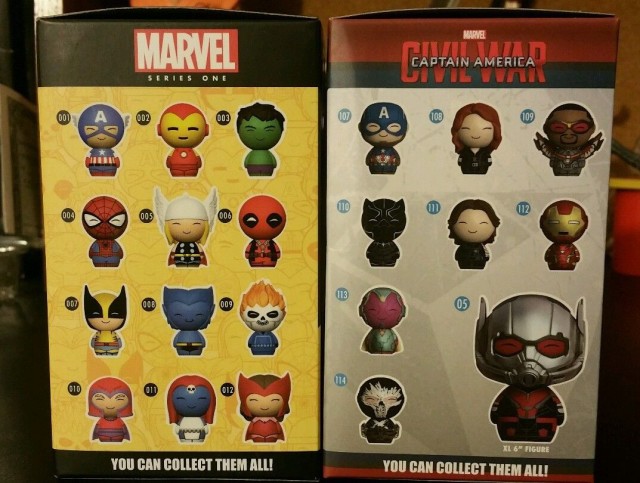 Note that neither of these figures have a unique number designation or box–they each same the exact same number and packaging (with new stickers!) as the regular versions of the figures. So if all you care about it having one of each numbered entry in your Dorbz collection, you may not need to track down this duo at all!

But wait–there's more! While I was at GameStop yesterday inquiring about these exclusives, the employee informed me of another upcoming exclusive, which I went ahead and pre-ordered on the spot: a Reverse Deadpool Dorbz figure!
There aren't any images available of the "Reverse Deadpool" yet, but I would assume that this is a Dorbz version of the black costume Inverse Deadpool Funko has released as a POP Vinyl, keychain, Hikari and Mopeez.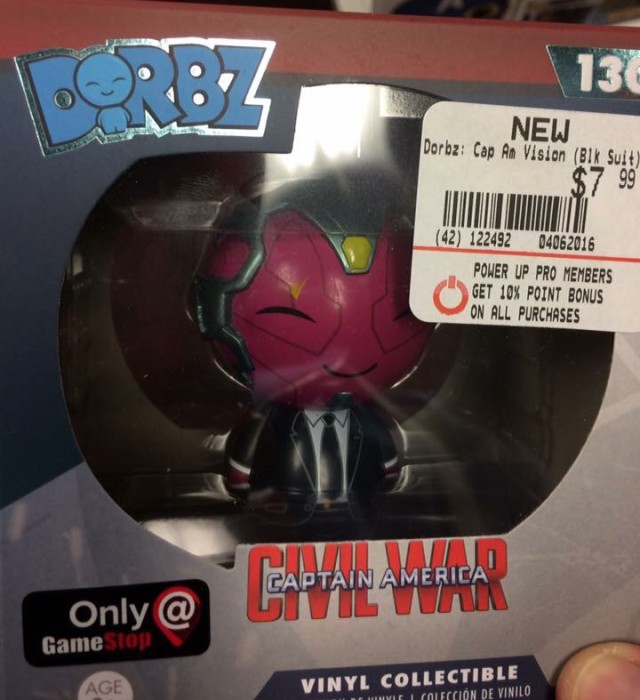 The GameStop Exclusive Dorbz figures are retailing for the regular MSRP of $7.99 in stores, although Suit Vision and GITD Hulk are both selling for a few bucks more on the aftermarket already. Occasionally GameStop lists their exclusive vinyl figures on their website, and if that happens with these, I'll send out an alert via the Marvel Toy News Twitter and Facebook Pages.
Do any of these new GameStop Funko Dorbz exclusives get your blood pumping, Marvel collectors? Are you planning to hunt down any of this new trio of variants, or do these versions fail to excite you?