It's mostly been an uneventful start to 2018, as manufacturers seem to be saving most of their big reveals for next month's New York Toy Fair 2018. But one branch of merch that literally cannot wait is the various Black Panther movie collectibles, as the movie debuts a day before the 2018 Toy Fair begins! We've seen most companies' wares for the movie by now, but Kotobukiya just played their own card: the Kotobukiya ARTFX Black Panther movie statue is now up for order!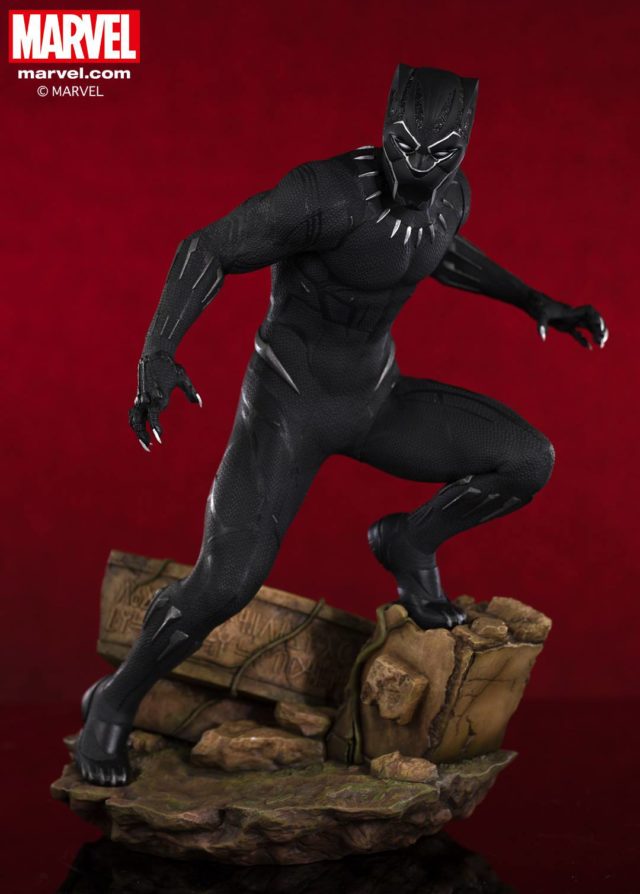 Back in 2016,
Kotobukiya released a comics-based Black Panther Statue
that was a real masterpiece and has since exploded in price on the aftermarket. With that success in mind and a movie on the horizon, it only makes sense for Koto to revisit T'Challa in 1/6 scale again.
Last year we got the first-ever non-Iron Man related MCU ARTFX Statue in the form of the underrated Star-Lord ARTFX Statue, and the next to accomplish that feat is the King of Wakanda!
As usual for the line, the Black Panther movie ARTFX figure will be made of PVC and in the 1:6 scale (about 12.5" tall). He's been sculpted by sculptor Jerónimo Duarte Argerich, and comes atop a base of Wakandan ruins.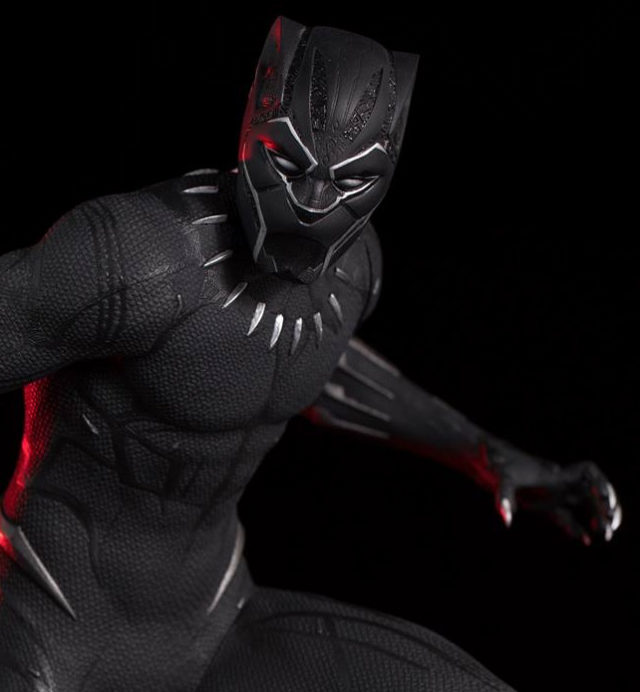 Personally, I'm of two minds about this Black Panther Statue. I think it's a nice-looking piece that has the usual Koto level of impressive sculpting detail, but it comes off feeling just a bit… plain… to me. I'm hoping that when I see this piece in person at New York Toy Fair 2018 next month, that I'll see worlds more detail than what shows up in photos and it will really knock my socks off.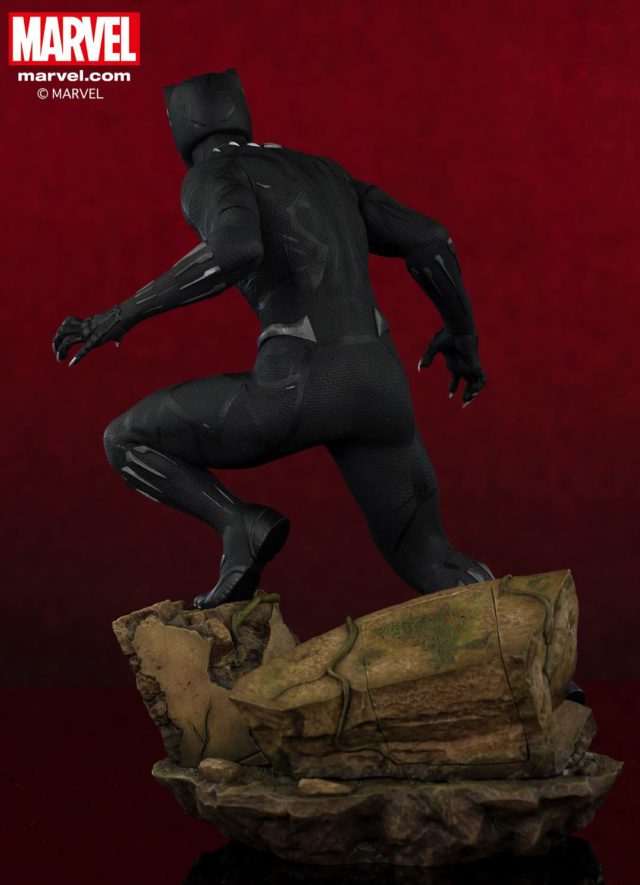 As things stand right now, though, in contrast with the dynamic nature of the Diamond Select Toys Marvel Gallery Black Panther Statue, I definitely prefer DST's action-posed version (especially with it being a third of the price and only 3" smaller) to this one.
But for those who just want an iconic, more museum-posed movie T'Challa (which happens to be perfectly scaled with the previous MCU ARTFX statues like Iron Man, War Machine and Star-Lord), Koto's may ultimately be the way to go.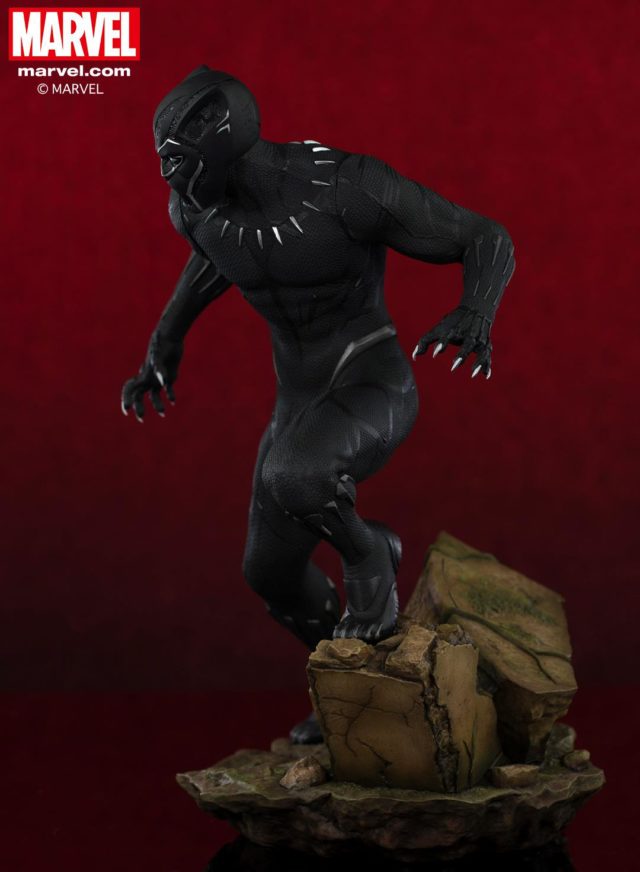 The Kotobukiya Black Panther ARTFX Statue is now up for order, and is scheduled to be released in July 2018. Koto is top-rate at keeping to their word and getting pieces out on time, so we all should be enjoying this movie Black Panther Statue by summer without a doubt. BBTS is offering $10 off on pre-orders for the figure, while EE is giving free shipping and has a price-match guarantee.
How do you think Koto's Black Panther Statue compares to the one coming from Diamond Select Toys, Marvel collectors? Are you thinking of snagging this ARTFX figure, or has Kotobukiya not won you over with this piece?