I started off coverage of the LEGO Marvel 2014 sets by discussing the largest set coming this winter, and now it's time to take a look at the smallest set. While you might think at a glance that this set is an actual LEGO Amazing Spider-Man 2 set, it's actually not quite what it appears to be. Coming later this winter, it's the Spider-Man LEGO Spider-Trike vs. Electro 76014!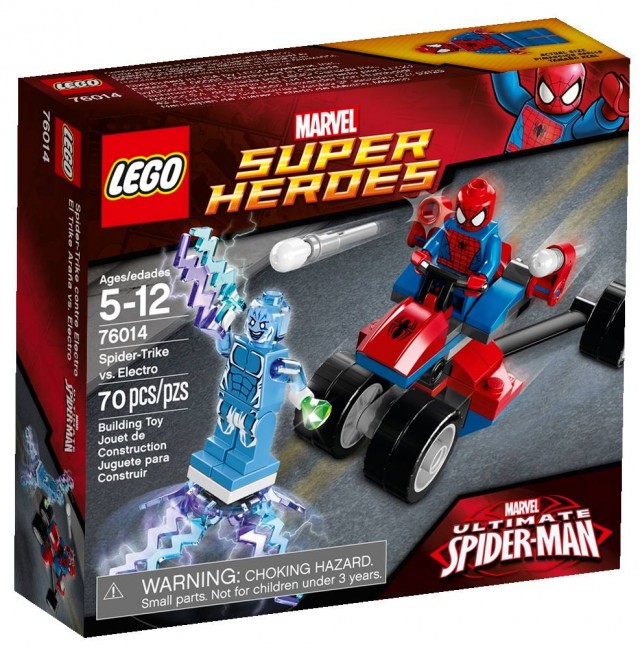 With the "Amazing Spider-Man 2" movie coming out next spring, it's natural to expect LEGO to release some sets to coincide with the film's release. The only wrinkle is, of course, that LEGO doesn't hold the license to make sets based on the Sony Amazing Spider-Man movies.
In fact, it seems no one holds the license for making Amazing Spider-Man 2 comstruction sets: While there were Amazing Spider-Man Mega Bloks sets released in 2012 for the first movie, MEGA Brands has publicly stated that they don't currently hold the rights to make sets for the second movie. So in all likelihood, this LEGO 76014 Spider-Trike vs. Electro set is as close as we'll be getting to block sets for the new movie!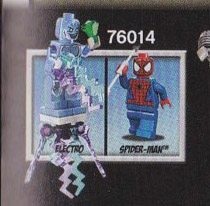 As far as the set itself goes, well… it's pretty basic. I understand that all sensibilities and laws of logic go out the window in the new Ultimate Spider-Man cartoon, but a LEGO Spider-Trike ATV vehicle that has firing web-cannons on it is not something I need in my collection.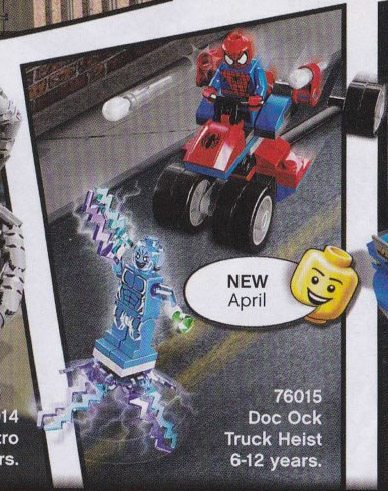 I'm not altogether thrilled with the style of the Electro LEGO minifigure included with the set either, but his effects piece accessories like the flying lightning platform are pretty cool. I'll likely end up buying this set to get Electro for completion's sake.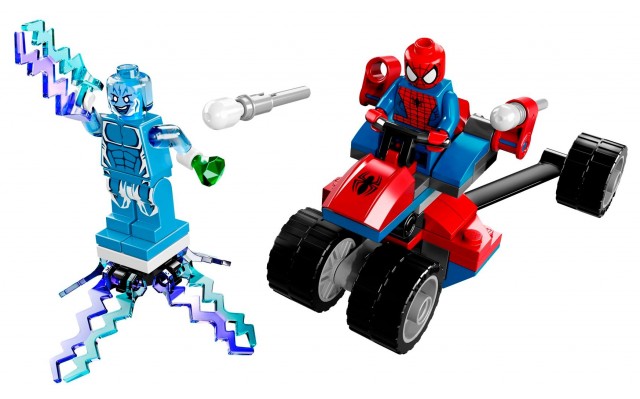 As this release is neither based on the classic comic books nor the upcoming love action movie, I expect it won't be the biggest hit with collectors. What do you think about this Ultimate Spider-Man LEGO Marvel 2014 set, Marvel fans? Will you be purchasing this low-priced and very wacky LEGO Spider-Man set?