Traditionally, LEGO doesn't allow photography of most of the licensed summer sets for the year until the New York Toy Fair that takes place in February. But some traditions are made to be broken, and at the Nuremberg Toy Fair 2016, TLG is allowing photography of three out of the four summer 2016 LEGO Marvel sets for the very first time! It looks like it'll be at least a few weeks before we see the Doctor Strange set, but the Spider-Man sets (including Scorpion, Spider-Woman, Kraven, Vulture, Scarlet Spider and more!) are looking mighty fine…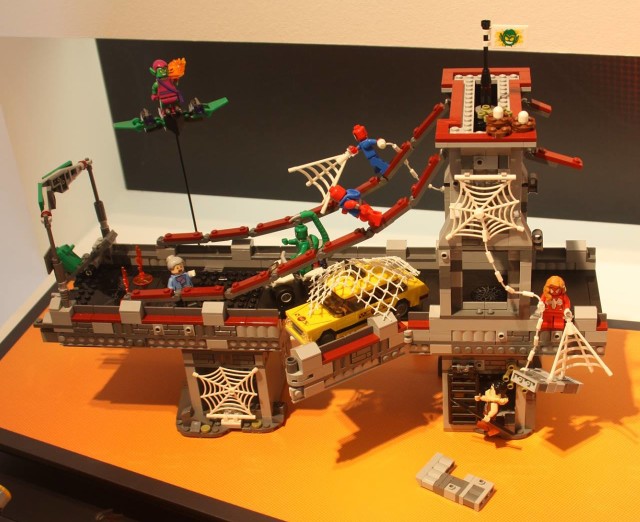 I thought that it was highly unlikely that we would see the summer Spider-Man sets unveiled for press photos at the German Toy Fair this week–but evidently, LEGO thought otherwise! And so, while I'll still be able to get up-close and personal with these sets for the first time at the NY Toy Fair in under three weeks, now we can all get our first good look at what's in store for us a wee bit earlier than expected!
Big thanks to PromoBricks, who have provided these photos straight from the Toy Fair in Germany via their Facebook Page!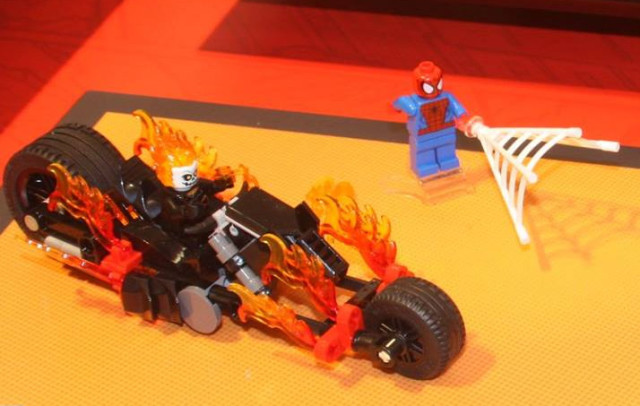 First up, we've got the LEGO Ghost Rider Team-Up 76058! I had heard that we were going to be unhappy with the size of Ghost Rider's motorcycle and, well… the rumors are true! Ghost Rider's motorcycle is enormous and probably twice the size that it really needs to be. I imagine there are going to be a lot of customs that AFOLs end up using as their default ride for this Ghost Rider minifigure rather than the bike he actually comes with.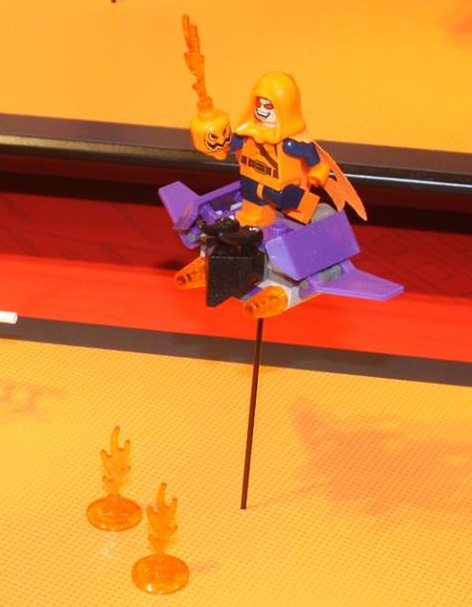 Hobgoblin's Goblin Glider, on the other hand, looks terrific and surpasses my expectations! I love the flame coming out of his pumpkin bomb, and the translucent fire effects pieces that he comes with! Great stuff!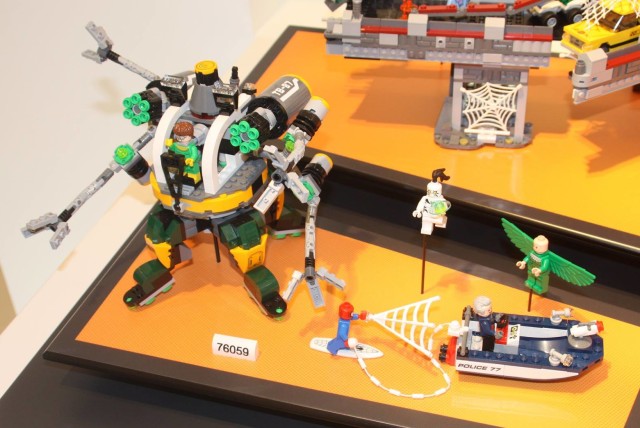 Less exciting than the LEGO 76058 Ghost Rider Team-Up set (at least, to me) is LEGO Doc Ock's Tentacle Trap 76059.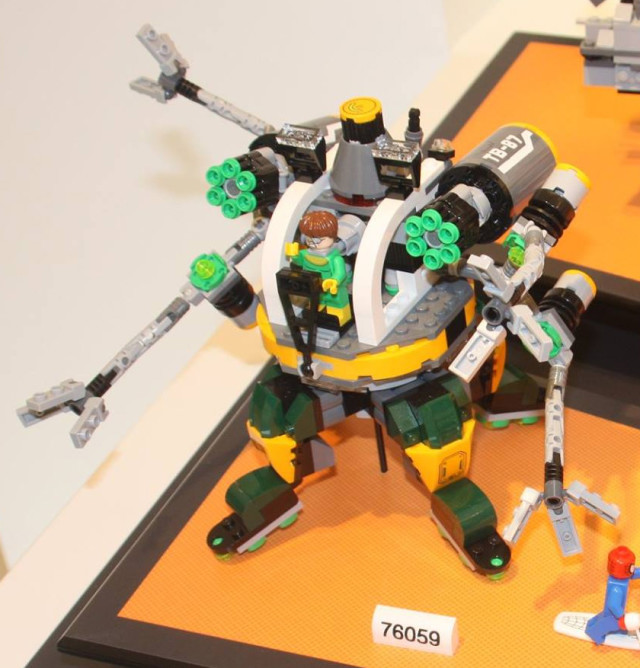 I don't doubt that nutty ol' Otto Octavius would develop a crazy giant mech robot like this, but I just don't have much interest in owning a toy of Doctor Octopus controlling a big robot mech–even if it does come with a classic Doc Ock minifigure.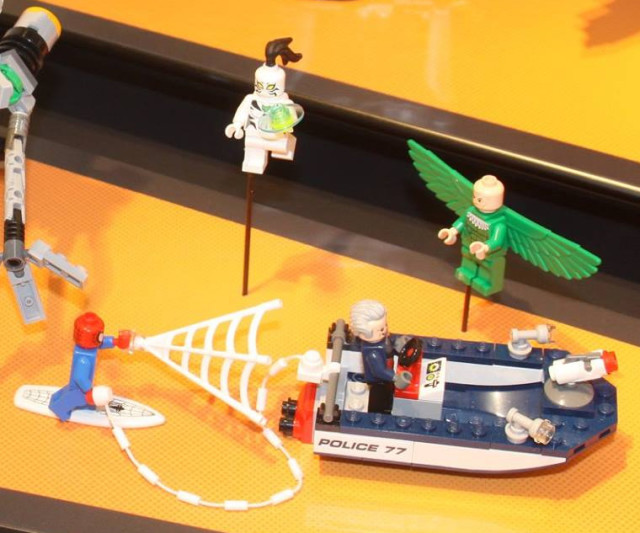 Nor am I thrilled with the surfboarding Spider-Man minifigure, who's using a really cool web-line to jetski behind Captain Stacy's police boat. This feels more like a Scooby-Doo see to me than a Spider-Man set, sadly. Even so, I'd be lying if I said I wasn't going to be buying the Vulture, Captain Stacy and female White Tiger minifigures–either as part of this set or on the aftermarket.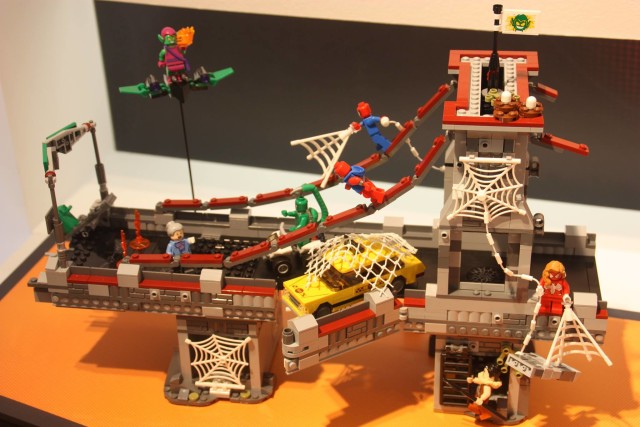 Finally, we've got the largest Marvel set of the year in the form of the LEGO Ultimate Spider-Man Web Warriors Bridge Battle 76057.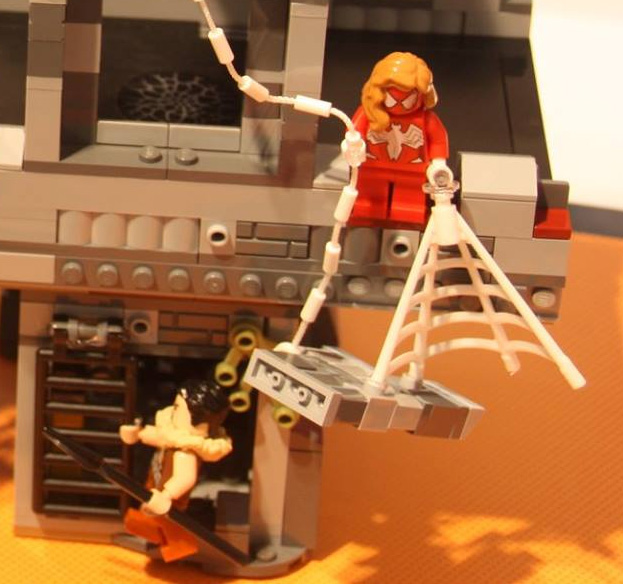 Two things that we heard about this set earlier weren't entirely correct: there are seven figures included instead of six (there's an exclusive Kraven the Hunter Minifigure we previously didn't know about), and the female figure is the Ultimate Spider-Woman minifigure and not Spider-Girl.
Kraven is perhaps my legitimate least-favorite Spider-Man villain, whereas this Ultimate Spider-Woman is my least-favorite Spider-person around, so I'm not in love with either selection. But hey, at least they're new releases, right?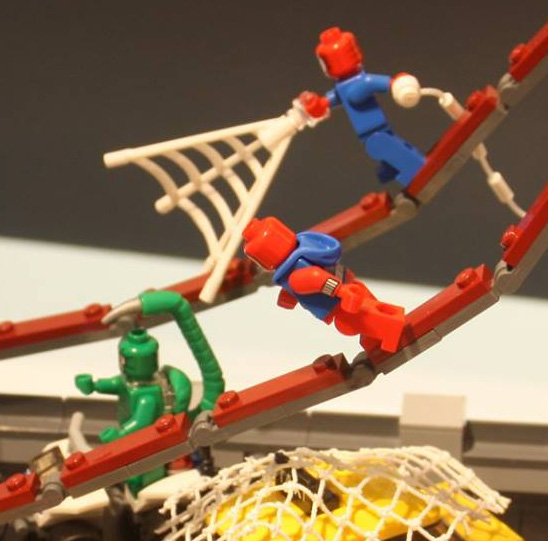 And it's tough to be grouchy when this set is giving me my favorite of all the Spider-Men out there: a Ben Reilly Scarlet Spider minifigure in blue hoodie! This is like a dream-come-true LEGO minifigure for me, and I'm so psyched to get him. Probably my single most-wanted Marvel LEGO toy of all of 2016!
The set also brings us our first-ever Scorpion minifigure, our first Green Goblin minifig included in a standard (non-kiddie) set and even our first comics-based Aunt May!
The bridge itself even looks very wonderfully-designed, and I think there's real potential with this set to buy two and put them together to form a truly awesome bridge diorama!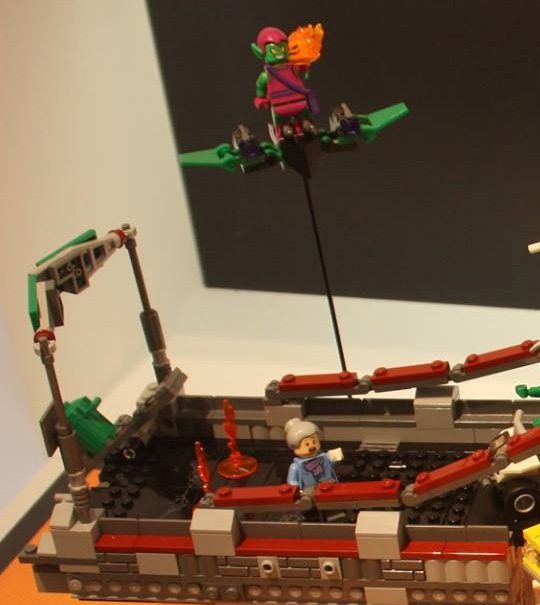 I'll be posting hi-res images of each and every new LEGO 2016 Summer set from the New York Toy Fair 2016 in two and a half weeks, so be sure to follow the Marvel Toy News Twitter and Facebook Pages to have news and photos from the event beamed right to your favorite social media.
Having seen the trio of Spidey Summer sets for the very first time now, what do you think, Marvel collectors? Are you in for any or all of this triad of upcoming LEGO Marvel sets?