Hasbro waltzed into San Diego Comic Con 2014 this week and really knocked the socks off of Marvel Legends collectors with their previews of the 6″ Marvel Legends 2015 figures lineup. But for fans of the 4″ Marvel Infinite Series figures, things weren't quite as peachy-keen. While character selection for the 2015 Marvel Infinite Series is definitely top-notch, the figures themselves that Hasbro has developed are likely to disappoint plenty of collectors…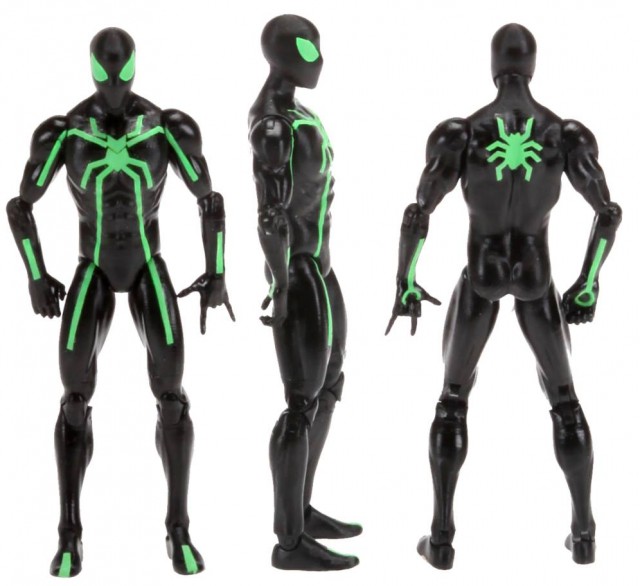 The 3.75″ Marvel Universe/Marvel Infinite Series has been going strong for years now, but Hasbro made some great character choices for the Marvel Infinite Series 15 lineup that will fill in gaps and delight collectors. That's the good news.
The bad news is that Hasbro is greatly scaling back on the articulation for said figures in 2015. All-new molds are being developed for many of next year's Marvel Universe-scale figures, but they're going to have much-reduced articulation and far less posing potential.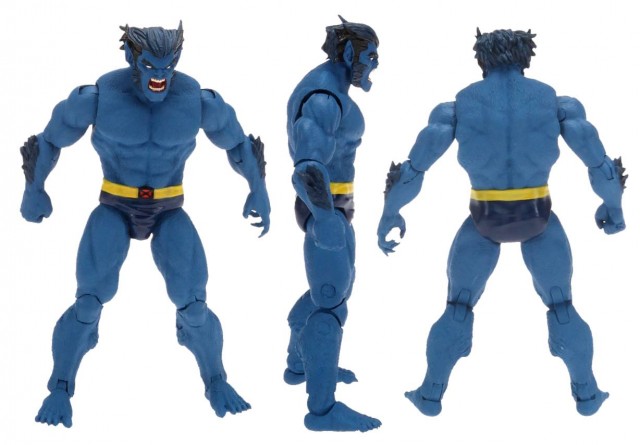 Case in point? 2015 Marvel Infinite Series Wave 1 will include a Jim Lee Beast figure, one of the few remaining figures from that X-Men era. Unfortunately, one of the most dexterous and flexible X-Men will also be one of the least-articulated. With upper torso and biceps articulation missing (among other points), poor Beast won't be quite as acrobatic as anyone would have hoped for.
It's swell that Hasbro is creating an all-new body parts for this Beast to make him look accurate, but this is one of the figures that desperately needs to be well-articulated. I am thrilled to see the ankle rockers still intact on Marvel Infinite Series Beast, however.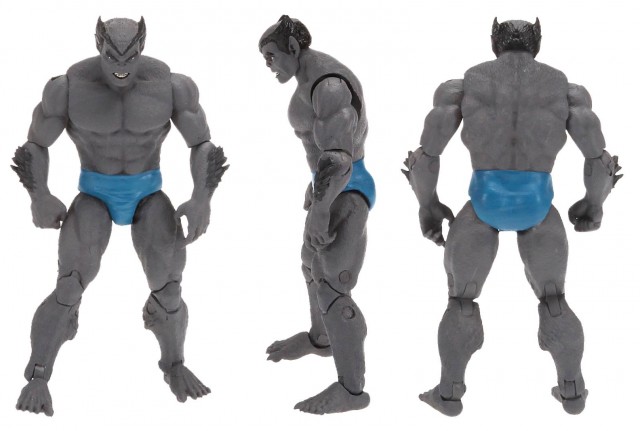 There's also going to be a Grey Beast variant figure with George Perez head, and while it'll have the same nicely-sculpted body, it will obviously suffer from this same lack of poseability. Cool choice by Hasbro to produce this little-remembered Beast variant, however.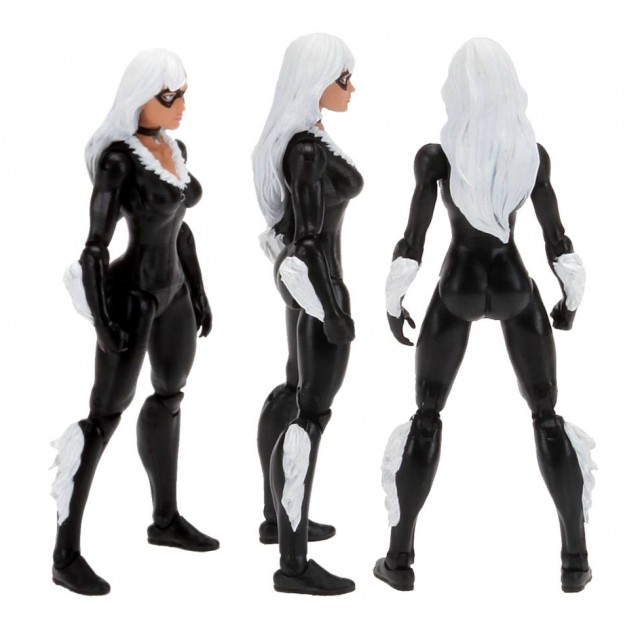 Marvel Infinite Series Black Cat and Big-Time Spider-Man will disappoint many with their lackluster articulation as well. Two highly-acrobatic characters such as these really shouldn't have to be constrained by such poor articulation.
It's especially disappointing for Big-Time Spider-Man, whose Marvel Legends figure was ruined by terrible paint deco. At least this time he'll (hopefully) be the right colors, but a Spider-Man figure with no upper torso ab crunch and no articulation in his waist, wrists, thighs or biceps makes me a very sad camper.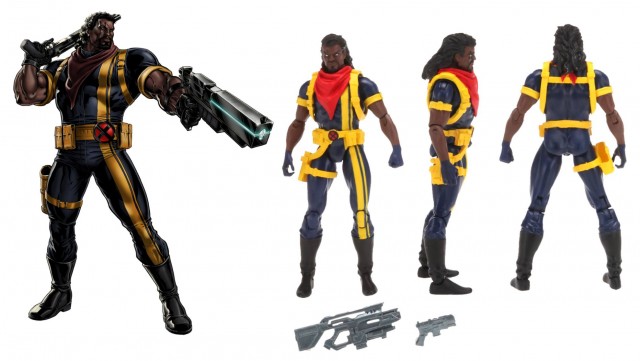 One of my favorite X-Men, Bishop, will finally get his due as a 3.75″ figure in 2015 as well. Unfortunately, the prototype for Bishop looks lacking in sculpt (being far too skinny and clearly not bulky enough) in addition to the reduced articulation. Unless the finished product looks significantly better, I can already tell I'm going to be massively disappointed by the Hasbro Marvel Infinite Series Bishop figure.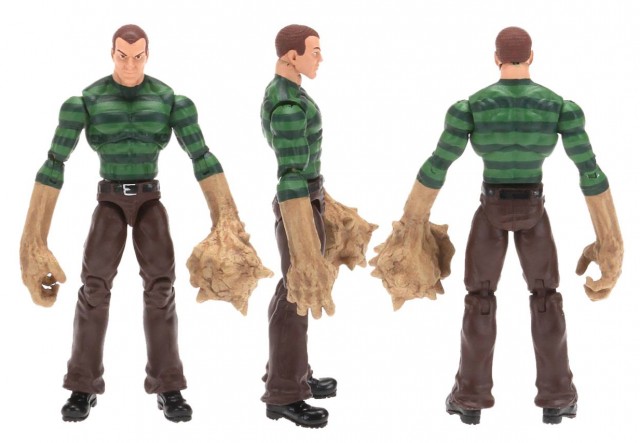 Wave 1 isn't a complete wash, though–a fantastic Marvel Infinite Series Sandman figure is part of the set, and he looks to be using mostly old parts from past Marvel Universe/Marvel Infinite Series figures. His pure sand variant figure looks terrific as well and reminds me of the slick all-metal Marvel Universe Absorbing Man from a few years back.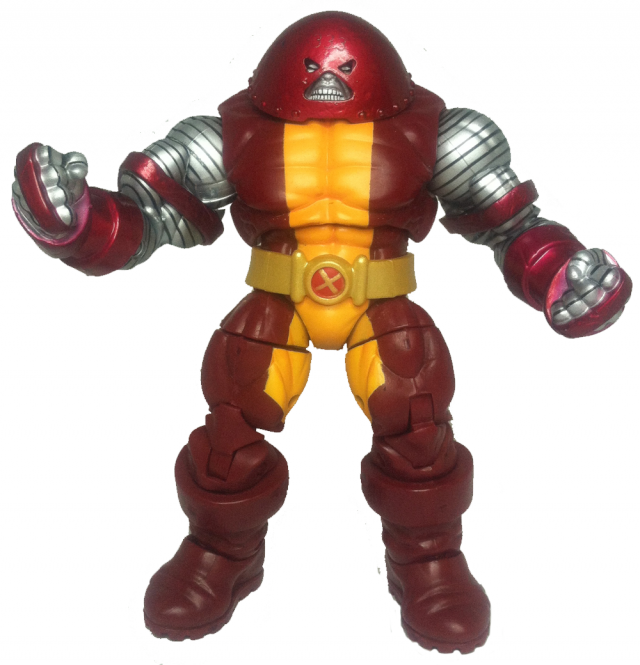 Two long-lost figures previously cancelled will finally arrive in 2015 Wave 2: the Marvel Universe Northstar and Colossus Juggernaut action figures. It'll be great to finally see these figures on shelves.
Hasbro hadn't made official photos available yet for the rest of the revealed Marvel Universe 2015 Wave 2 lineup, but it will include Vulture (finally!), Armored Daredevil and Shanna the She-Devil. In addition, Hasbro held a poll on Twitter to determine two Marvel Infinite Series figures to be released in 2016 (yes, 2016), which was won by Modern Gamora and Carol Danvers Captain Marvel.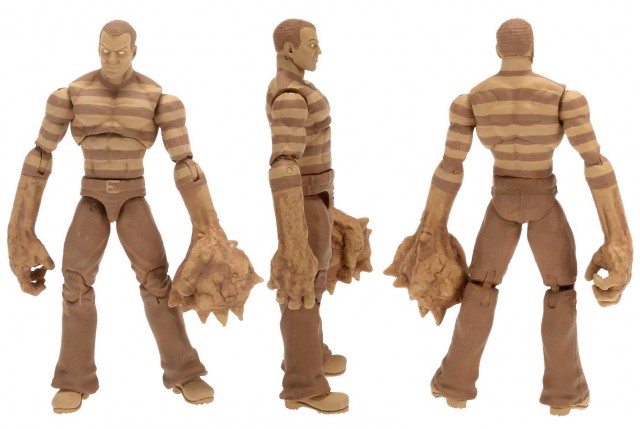 Marvel Infinite Series 2015 Wave 1 is scheduled for release in Q1 2015, with Wave 2 following in late winter. I'll update with more concrete details as we approach the series' release, and you can 'Like' Marvel Toy News on Facebook to have news and updates sent right to your Facebook Newsfeed.
What do you think about Hasbro's move to cut back on articulation in the 4″ scale, Marvel collectors? Will you still collect the Marvel Infinite Series in 2015, or does the loss of articulation also lead to the loss of your dollars?