For the last several weeks, Hasbro has been teasing us with reveals of all their upcoming Spider-Man Homecoming toys except for the 6″ Marvel Legends that collectors are dying to hear about. But the wait is over, as Habro has finally revealed their Marvel Legends Spider-Man Homecoming figures! And if you were expecting just two figures like we got for Amazing Spider-Man 2, you may be pleasantly surprised…!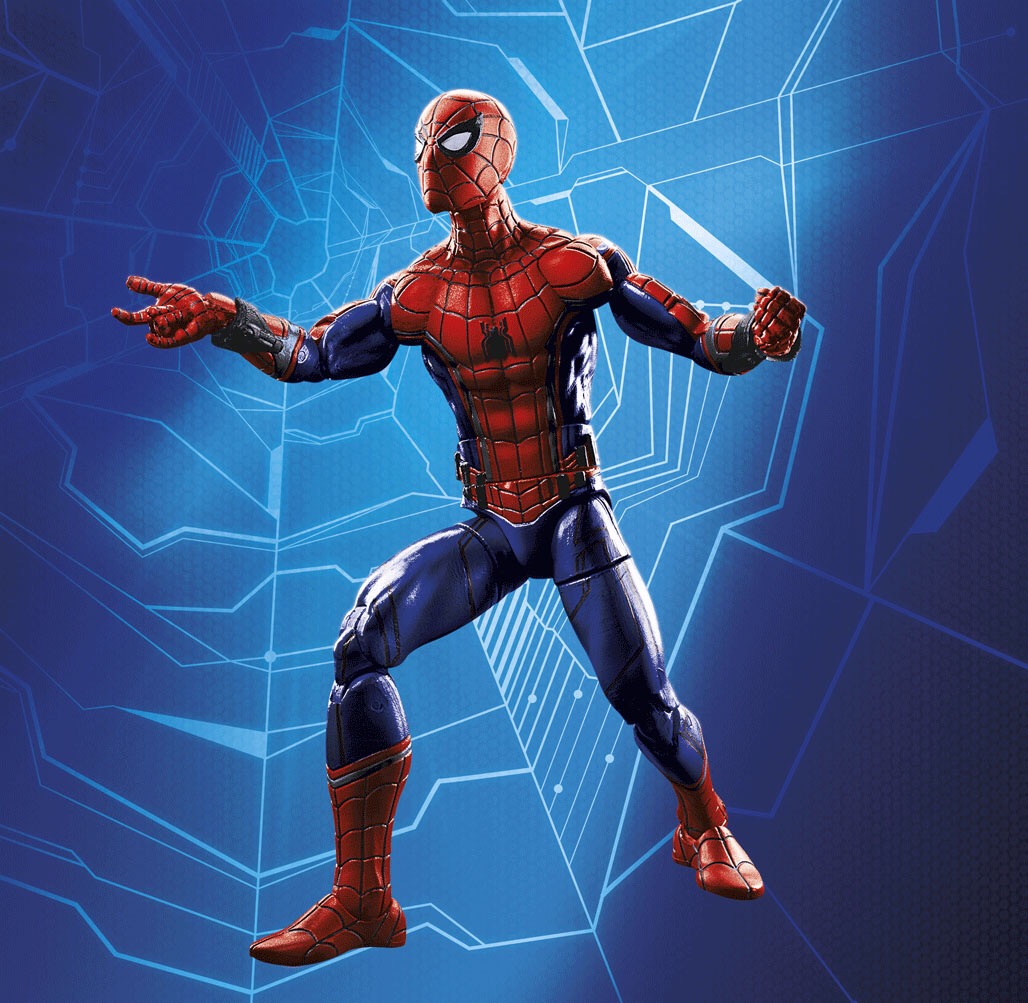 I'm on the road right now driving seven hours through slush and fog, so I won't be able to post my usual full thoughts and impressions until late tonight. But there's no way I could live with myself if I didn't stop long enough to talk briefly about the Spider-Man Homecoming Marvel Legends movie figures that we've all been waiting to see and hear about!
I was genuinely only expecting a movie Spider-Man figure and the Vulture in this sub-series, but it turns out that we're actually getting five figures this time out!
I wasn't at all sure we'd be getting a new movie Iron Man in Marvel Legends form, but this Ultimate Iron Man-inspired armor will be arriving exclusively in a two-pack with movie Spider-Man. Though it's not pictured above, the two-pack Spidey figure will come with an alternate Tom Holland portrait Peter Parker head.
I suspect that this is a licensing issue (similar to Civil War Spider-Man) where this movie Iron Man will be limited to appearing in multipacks (hooray). Obviously the Homecoming Iron Man two-pack figure is a repaint of the Civil War Iron Man in Ultimate Universe colors, but I wonder if the colors are just there to give us something different or if Tony Stark will actually be donning them in the movie…?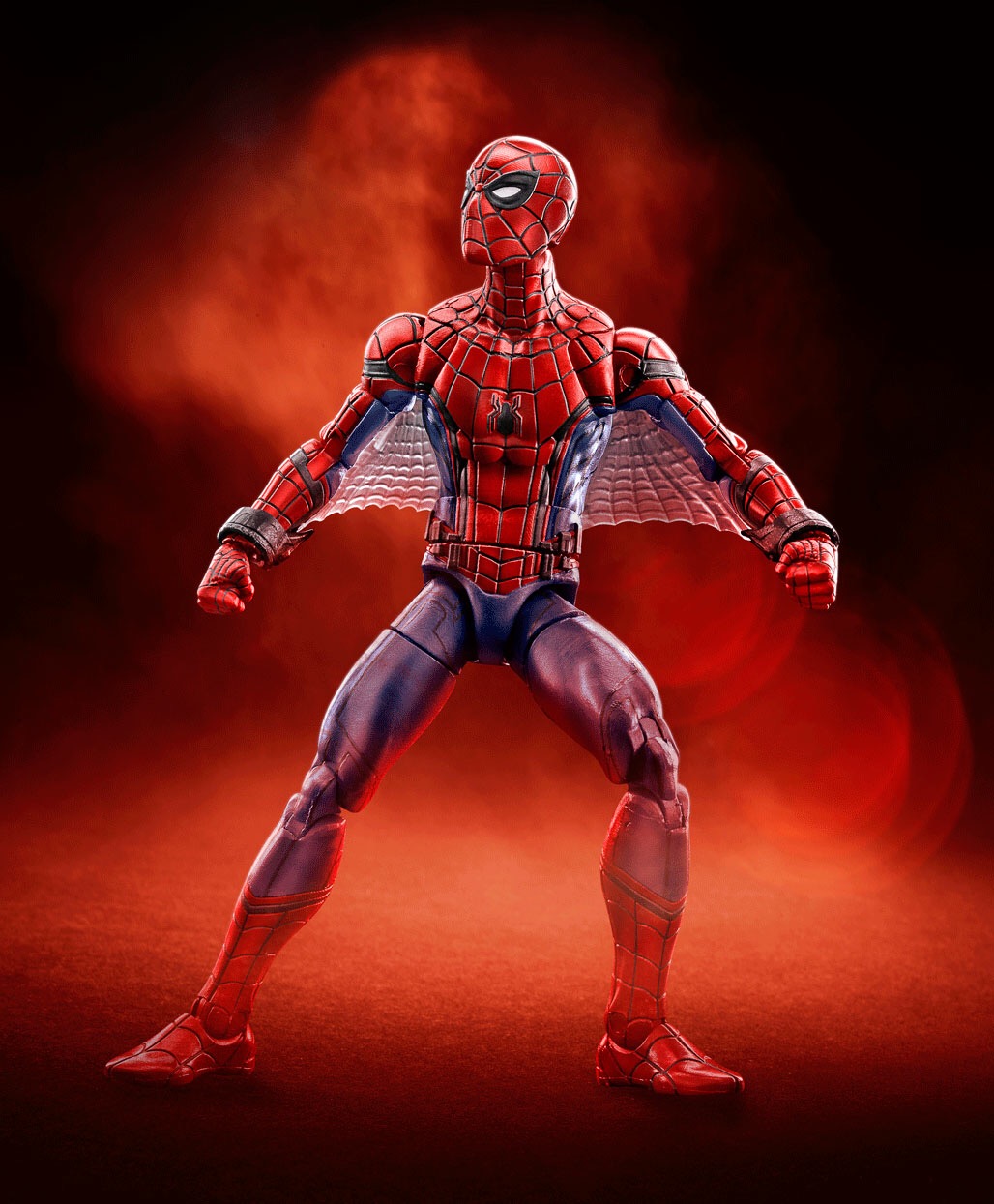 We'll also be getting two single-packaged versions of Spidey from the movie: Marvel Legends Web Wings Spider-Man and Homemade Suit Spider-Man.
These are easily my two favorite figures Hasbro has shown off for the movie (even if the Homemade costume's colors being inverted from Scarlet Spider's colors is a huge missed opportunity). The web wings in Spidey's pits are just too much fun.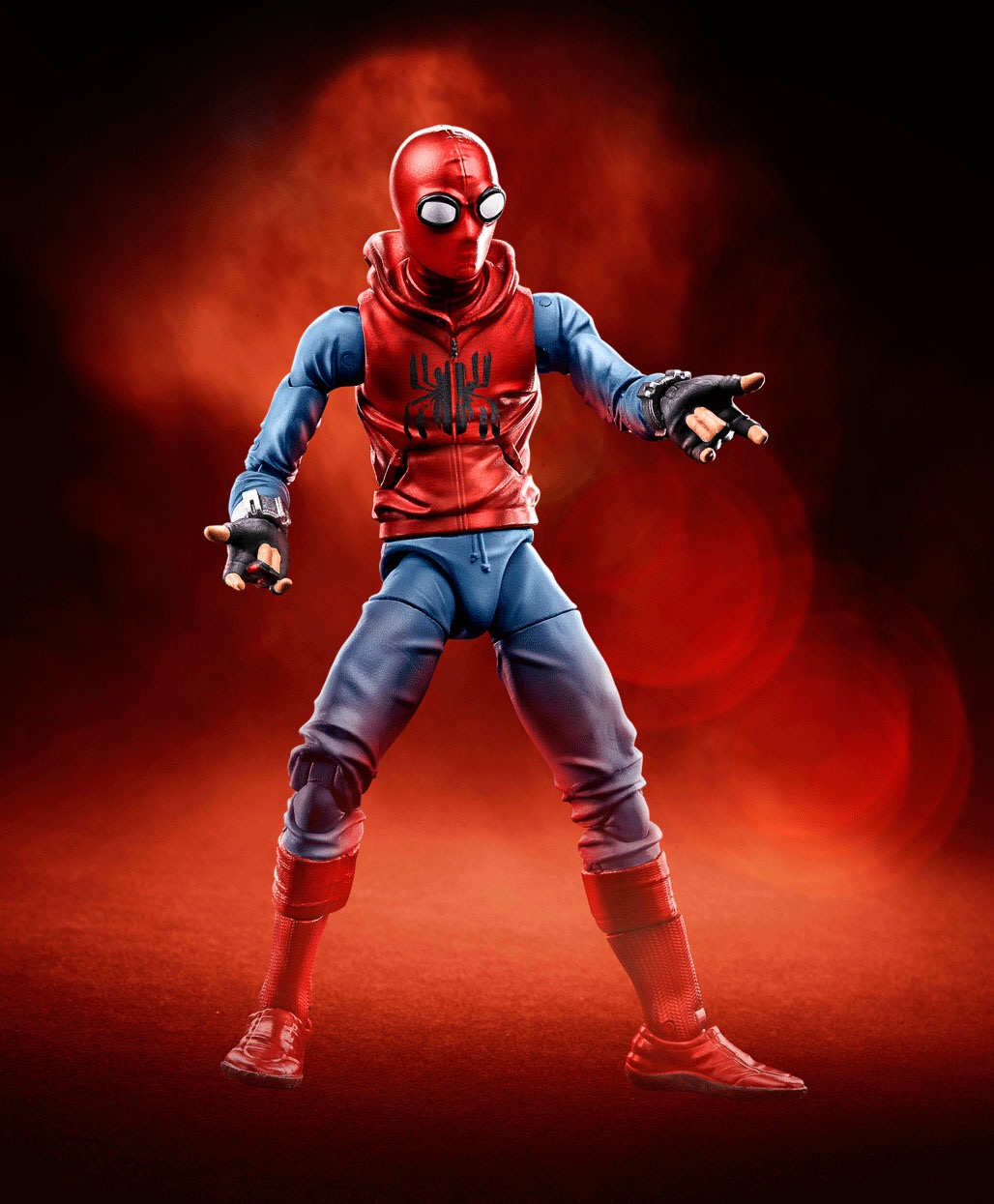 Finally, it looks like we now have confirmation that, as rumored, the movie Vulture Marvel Legends figure will be sold single-packaged, with his humongous wings being the wave's "Build-A-Figure" (of a sort).
This seems like a weird choice, as Vulture looks rather naked without his wings and the wings don't seem to be as appealing of a BAF as a character, but that's certainly what the available information indicates. Interesting choice if true, that's for sure! The eyes on Vulture look amazing in the official photo–I'm looking forward to seeing him in person next week!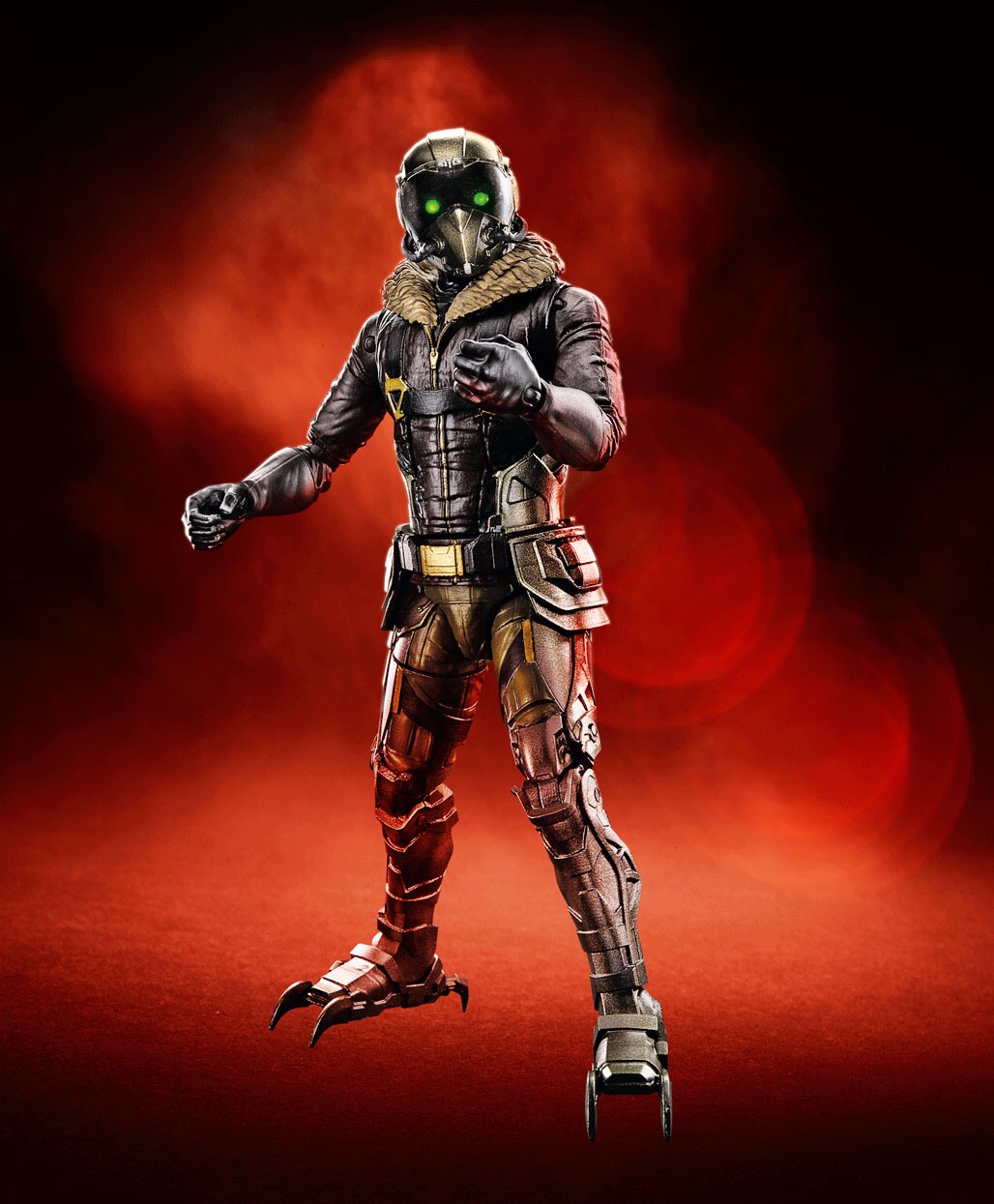 The Hasbro Spider-Man Homecoming Marvel Legends movie figures are expected to be released in Spring 2017. I expect Hasbro will be showing these off at New York Toy Fair 2017 next week, so I'll be sure to post tons of additional photos and information here and on the Marvel Toy News Facebook and Twitter Pages next week. Stay tuned.
Now that we've finally seen the long-awaited Spider-Man Homecoming 6″ figures in all their glory, what do you think, Marvel collectors? Will you be picking up any or all of these movie figures this summer, or are you unimpressed by these latest reveals?