While we've seen a multitude of figures and toys already for this year's Spider-Man Homecoming and Guardians of the Galaxy Vol. 2 movies, there's another pair of characters starring in a movie that have been rather conspicuous by their absence in toy form this year… until now! Looks like we can put the speculation about the Hasbro Marvel Legends 12″ figures series ending to rest, because 12″ Marvel Legends Hulk and Thor have now been revealed!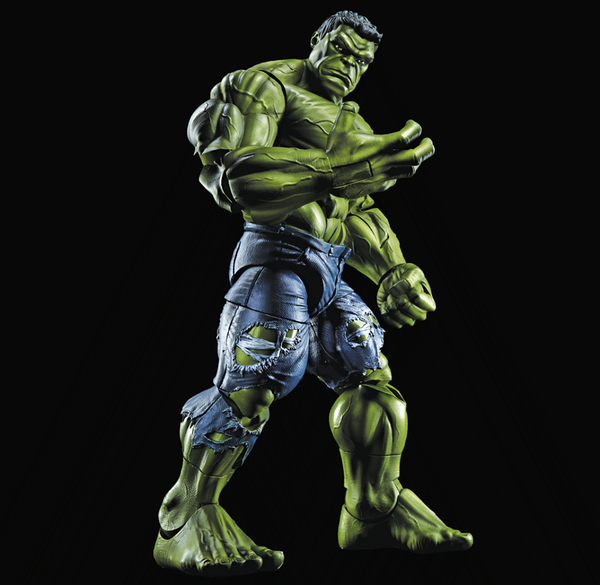 We're ten days away from the New York Toy Fair 2017, but Hasbro is not pulling any punches leading up to the event, that's for sure!
After revealing their 6″ Spider-Man Homecoming Marvel Legends figures earlier today, Hasbro has now sent out photos revealing another pair of figures being added to a line many thought was already dead: Marvel Legends 12″ Hulk and Thor figures!
With Thor: Ragnarok coming out in the fall, I had hoped we'd see a sneak peek of some toys for the film at the 2017 Toy Fair next weekend (and no, I will not post the oft-wrong UPC listing for the Thor Marvel Legends 6″ series here until we get confirmation of the actual figures in the series).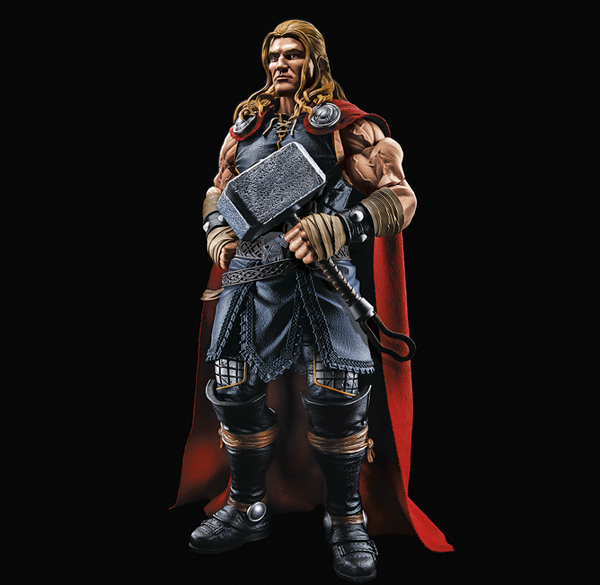 But while it's still unknown if any of the 6″ Marvel Legends Thor Ragnarok figures will be shown at the Toy Fair (I'd bet on seeing around half the series there, personally), we now do know for sure about two comics-based 12″ Legends based off the movie's stars: Thor and Hulk.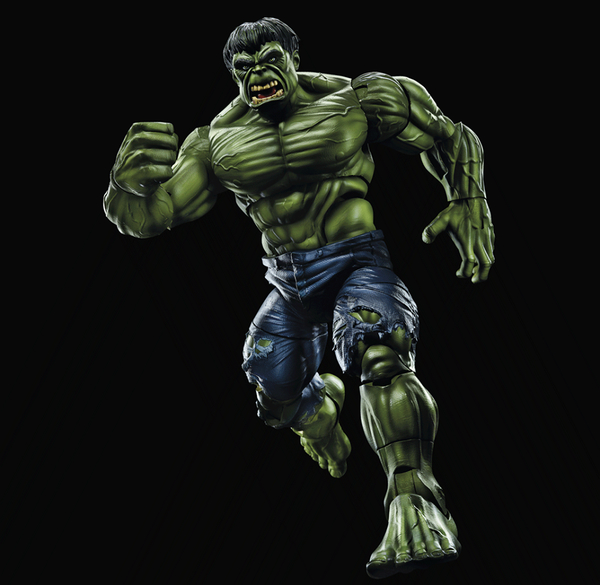 Both figures will include an alternate, interchangeable head sculpt (as we've come to expect from this line), with clean-shaven and bearded heads for Thor as well as classic and "modern" heads for Hulk. I'm not a fan of this particular bearded portrait for Thor at all–that's just not the way that "my" bearded Thor looks in my head–but I'd be lying if I said I didn't have a special place in my heart for the classic mop-hair Hulk look.
Hulk will presumably be larger than 12″–what with him being the Hulk and all–but specific sizes haven't been revealed for either of these characters to-date. That information won't be obscured for very long, though, as it's almost certain that both of these iconic characters will be displayed at NY Toy Fair 2017. UPDATE: Hasbro has confirmed that the Hulk figure will actually be 14.5″ tall, but the added size will come with a price increase–Hulk will retail for $74.95. Ouch!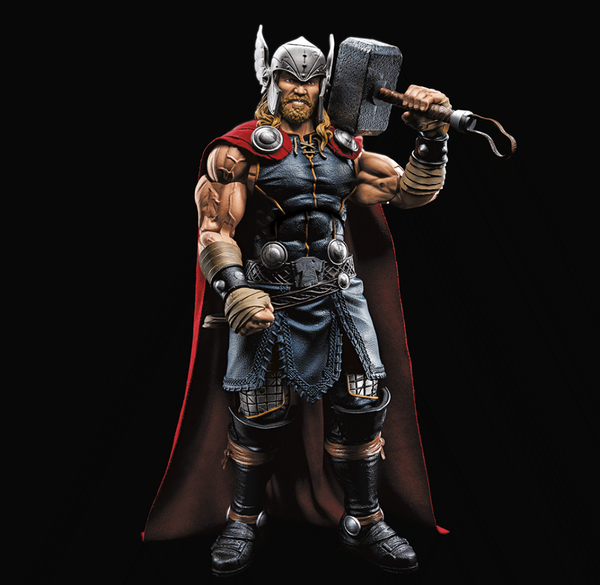 These 12″ Thor and 14.5″ Hulk Marvel Legends figures are scheduled to be released in Fall 2017. I'll update the Marvel Toy News Twitter and Facebook Pages with tons of hi-res in-person photos–next week after Toy Fair. I was a big fan of all three of last year's inaugural entries into this sixth scale line, so I'm definitely looking forward to the opportunity to see these mega-sized Thor and Hulk figures in person at the New York Toy Fair!
Are you happy to see the Hasbro Marvel Legends 12″ figure series continuing, Marvel collectors? What other characters are you hoping to see released in 2017 in this scale (if any)?