For the past couple weeks, I feel like all the news has been about Captain America and the Guardians of the Galaxy. Nothing wrong with that–I love Cap and Rocket Raccoon as much as the next guy (okay, I love Rocket more than most), but I also like to see some less-merchandised, obscure characters get the spotlight. This latest news isn't regarding one of those characters. In fact, it's a new figure of a character who's gotten more merch in the past few years than any other. But this is a good one–it's the Bandai S.H. Figuarts Iron Man Mark 42 (XLII) figure!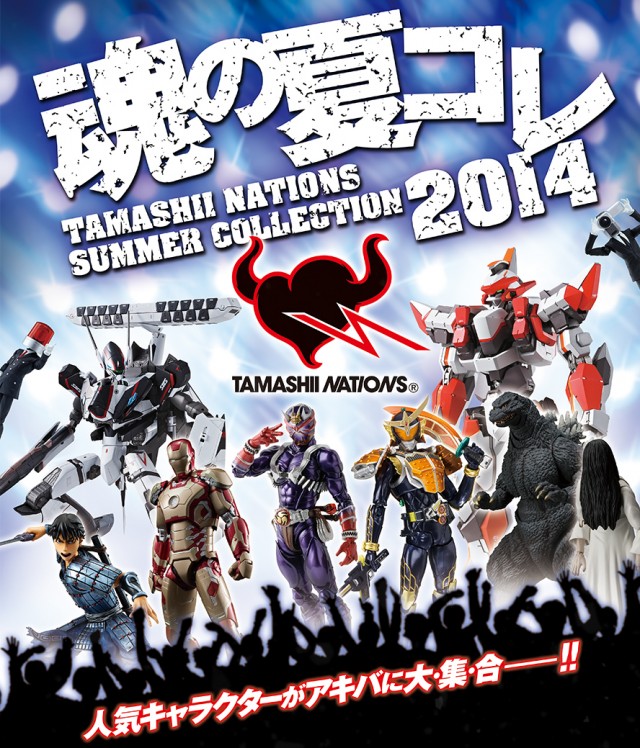 As a big anime figures collector, I always look forward to the annual Bandai Tamashii Nations events in Japan, which are riddled with new anime figure announcements and previews. Typically Bandai saves the new product reveals for the actual show (because, you know–that's the point of having it), but clear as day on the new poster for next month's Bandai Tamashii Nations Summer 2014 Exhibition is the previously-unseen SH Figuarts Iron Man Mark XLII figure!
The other figures shown on the poster for the May 10 2014 Tamashii Nations Summer Exhibiton are action figures that have just been debuted and put up for pre-order in the past few weeks, so I have a hunch that someone jumped the gun a bit at Bandai by releasing this poster before Bandai Japan had a chance to actually fully-reveal the Iron Man Mark 42 SH Figuarts figure and solicit it for sale.
I'm aware that the Mark XLII Iron Man armor isn't everybody's favorite (though it is mine), but I'm certain this Bandai SH Figuarts Mark XLII Iron Man figure will sell just fine. And if it's of the same quality as some of Bandai's other SH Figuarts Iron Man figures, it'll be the best 1/12 scale version of the armor released by any company as well!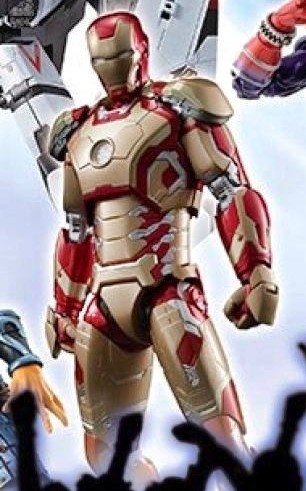 The Bandai Tamashii Nations Summer 2014 Exhibition takes place on May 10th-11th 2014 in Tokyo, Japan. We should see the Bandai S.H. Figuarts Mark 42 Iron Man on display at the show, if he isn't already fully-revealed and put up for pre-orders before the event (and I have a strong feeling he will be–very soon). I'll post an update once more photos of the Bandai Iron Man Mark XLII action figure are available, and you can 'Like' Marvel Toy News on Facebook to have news and images beamed right to your Facebook Newsfeed!
Thoughts on the first image of the SH Figuarts Iron Man Mark XLII figure, Marvel collectors? Are you burned out on Iron Man 3 toys a year after the movie's release, or will you be looking forward to this summer's new Mark 42 Iron Man nonetheless?