I slowly murdered the battery on my iPhone for two years playing the Disney Tsum Tsum game, and now my poor phone battery is cowering in terror after the Marvel Tsum Tsum game released in the United States last week! And hey, what better way to celebrate a new addiction than with new toys, right…? The Marvel Tsum Tsum Spider-Man Series 2 plush–including Spider-Gwen–go up for sale later this month! And a few missing Civil War characters will finally arrive as well…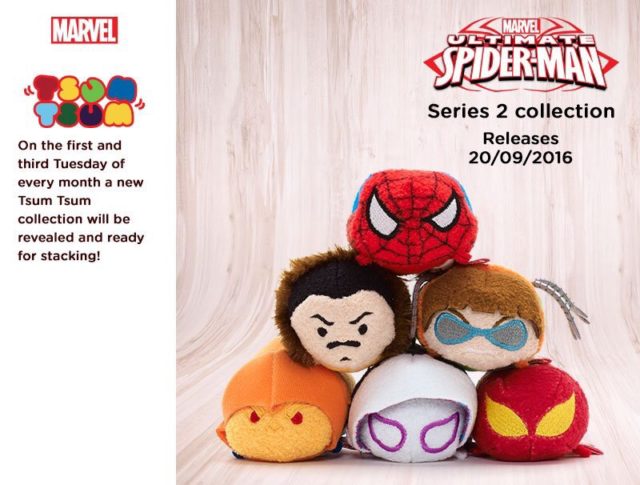 The highly-stylized look of the Marvel Tsum Tsum plush toys is
absolutely
not for everyone–but for those of us who love it, it's like crack.
The Disney Store has been working hard to get Marvel fans' cash throughout this year with an increasing number of Marvel Tsum Tsums being released, and they're looking to strike it rich again in just two weeks, when the Series 2 Spider-Man Tsum Tsum plush toys will be released!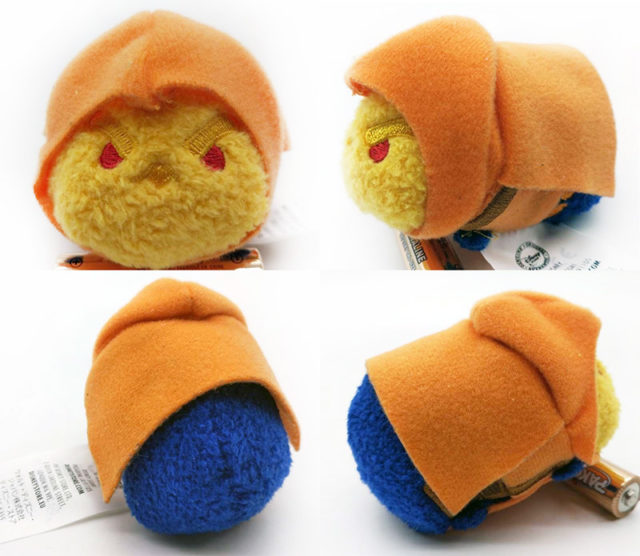 The Ultimate Spider-Man Series 2 plushies will include: 
Spider-Man
Iron Spider
Spider-Gwen
Hobgoblin
Kraven
Doc Ock (Doctor Octopus)
At a glance, I'm not sure that this Spider-Man is much different from the one already available in stores in several sizes. The eyes look to be more angular and less tear-shaped than the original Spidey to me, but there may be other differences I can't tell from the one image available.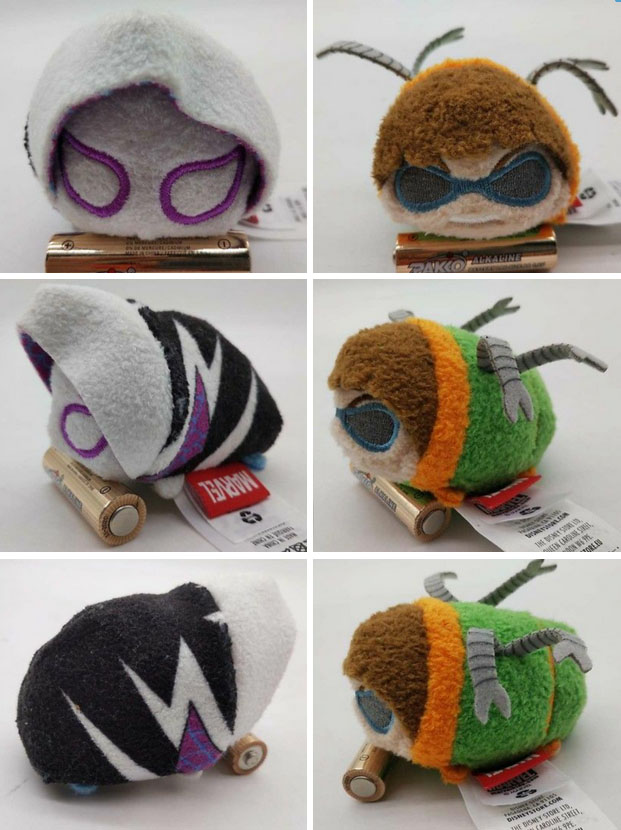 The Spider-Gwen Tsum Tsum actually leaked on an auction website a few weeks ago, and the world has been abuzz with collectors wanting Gwen ever since. I definitely foresee the Tsum Tsum Spider-Gwen plush being the hit of this wave and selling out fast.
An Iron Spider Tsum plush is also in the set, and since this an Ultimate Spider-Man series, I presume it's the Amadeus Cho Iron Spider. The red Tsum with piercing yellow eyes is definitely an eye-catcher, and also my favorite plush in this set.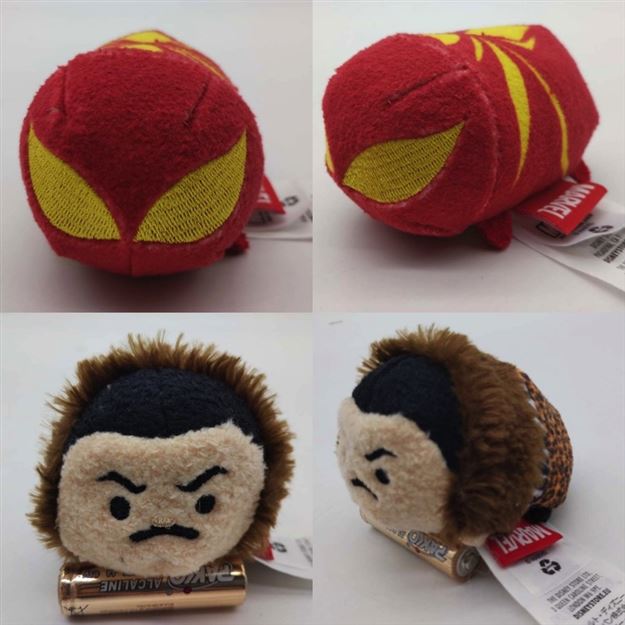 On the villainous front, we're getting Tsum Tsum Hobgoblin, Kraven and Doc Ock. Unless I am seriously mistaken, Kraven is going to rot on shelves until the inevitable $1.99 clearance sale.
Even so, Doc Ock is a popular villain and the beady-eyed Hobgoblin Tsum is downright adorable, so I think those will sell through without too many issues.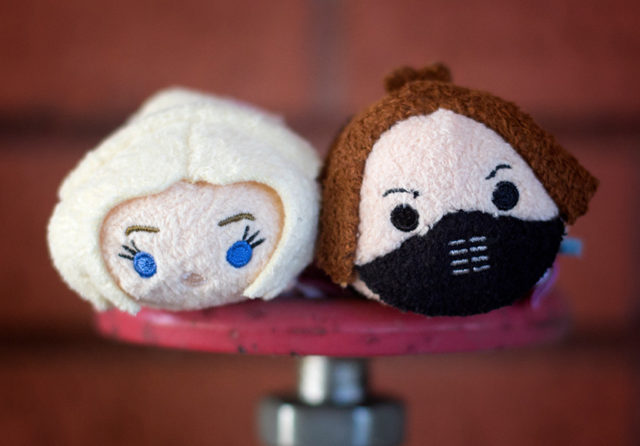 But wait–Disney has a few non-Spidey Tsums lined up for this month as well, and this duo is going to make a lot of movie fans happy! Collectors in the United States were vocally displeased with the U.S. didn't receive the Winter Soldier Tsum Tsum that was released internationally in the spring, but Disney is rectifying that oversight this month by finally bringing out the Civil War Bucky Tsum plush domestically.
And Bucky's not coming alone–a new Sharon Carter Tsum Tsum will be hitting stores in the U.S. on September 13th as well! I love me some Sharon Carter, and I'm stoked about getting a super-super-deformed plush toy of her next week!
The Disney Tsum Tsum Ultimate Spider-Man Series 2 plushies will be for sale online and in stores on September 20th, 2016, with the mini Plush retailing for the usual $5.95 each. No word yet on if there will be any Medium or Large Tsums with this wave, but I'd love a larger Iron Spider and Spider-Gwen, personally.
What do you think of the next batch of Marvel Tsums, Marvel collectors? Does anything in this wave catch your eye, or is this one Marvel toy line that is simply not your style?