When it comes to high-end Iron Man figures, Hot Toys is the undisputed king. But not every collector has the space (or money) to collect an armada of $250+ sixth scale Iron Man figures. For those collectors who prefer smaller and cheaper masterpieces, however, there's another option for import Iron Man action figures: SH Figuarts. The downside is that it usually takes at least a year and a half for Bandai to release a new Iron Man armor after it appears in a movie. But this time–this time–Bandai is beating even the movie to the punch: the SH Figuarts Iron Man Mark 43 is now up for order!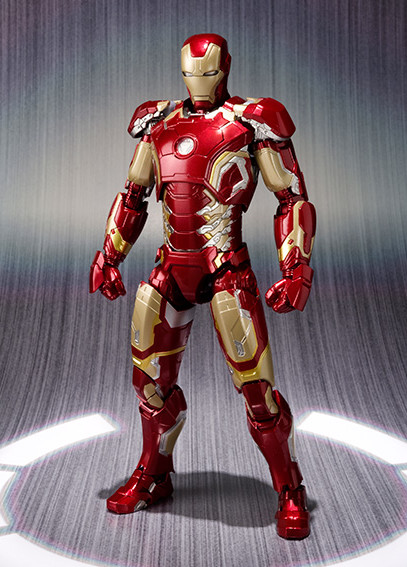 I bet that Marvel/Disney made a whole lot of friends in the collectibles industry when they made the decision that the Iron Man Mark 43 armor that will appear in "Avengers: Age of Ultron" this summer would be a mere inverted-colors repaint of the Iron Man Mark 42 armor from "Iron Man 3".
Because for the first time ever, collectibles companies like Hot Toys and Bandai Japan are able to put out the latest model Iron Man armor just in time for the new movie's release–or in the case of this S.H. Figuarts Iron Man Mark XLIII action figure–before the movie is released!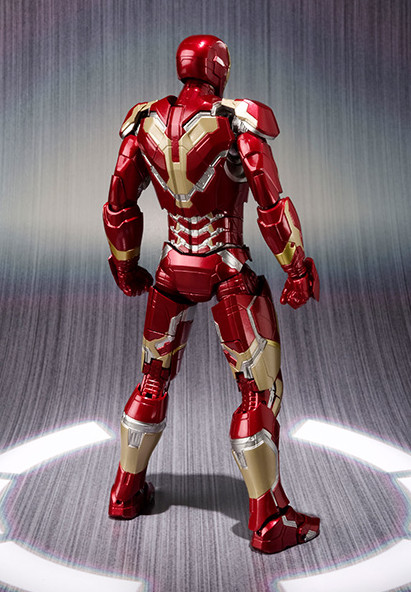 The Mark XLIII Iron Man Figuarts figure utilizes the exact same mold as the previously released Mark XLII–as it should, since the suit itself in the movie is cosmetically identical to its predecessor (aside from the reversed colors, of course).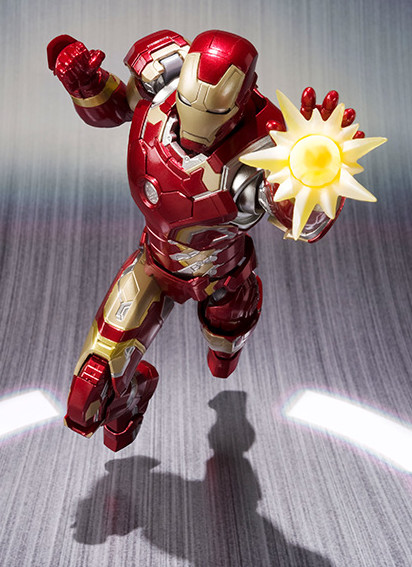 The Bandai SH Figuarts Avengers Age of Ultron Iron Man figure will stand 155mm tall–about 6.1″–so this Iron Man figure should fit in quite nicely scale-wise with most Hasbro Marvel Legends figures (although it may look a tad out of place, being far cooler than most of them).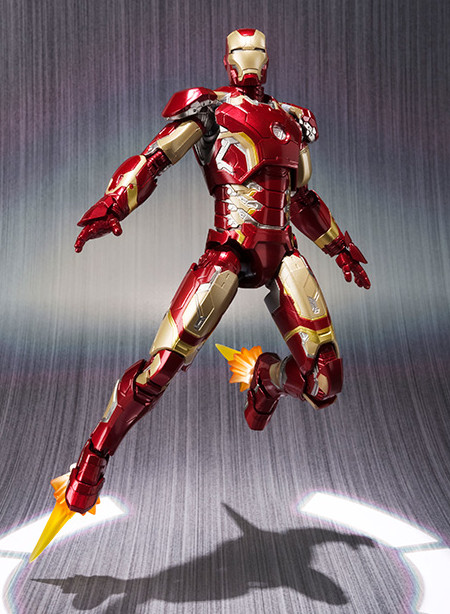 As usual, Bandai is including several pairs of interchangeable hands with the Age of Ultron Iron Man Figuarts figure, as well as removable hand effects pieces and feet effects pieces. Bandai didn't mention anything about a flight stand in the specs for this Iron Man action figure, but Bandai makes flight stands readily available individually, so it's not to fear if one isn't included here (although I'd prefer if one were, obviously).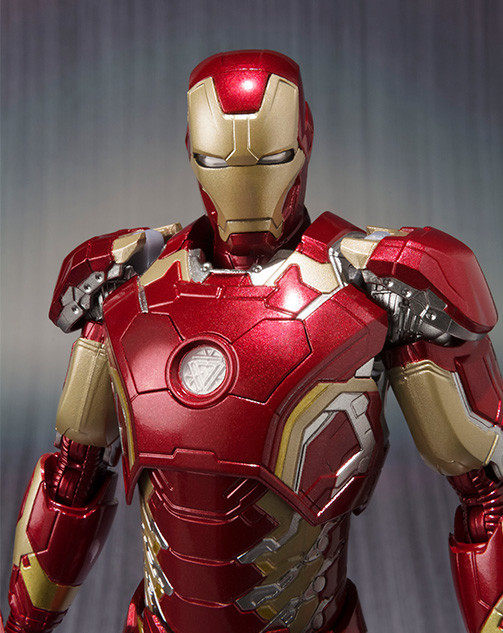 Retail price on the Bandai Figuarts Mark 43 Iron Man figure is 6,264 JPY (about $52.78 US). As Bandai does
not
have the license for Marvel figures in the United States, we can safely assume that $53 + import fees + shipping will be the
minimum
price that we'll have to pay for this figure in the United States (especially considering that both AmiAmi and HLJ sold out of this figure within a few hours of the pre-orders for it being posted).
I'd expected this S.H. Figuarts Iron Man Mark XLIII figure to end up costing around $70-$75 in the United States from the few online retailers carrying it, but BBTS has undercut that price with a $66.99 pre-order. I wouldn't be too surprised to see that price get hiked up a bit soon, though, given the popularity of this particular SH Figuarts pre-order.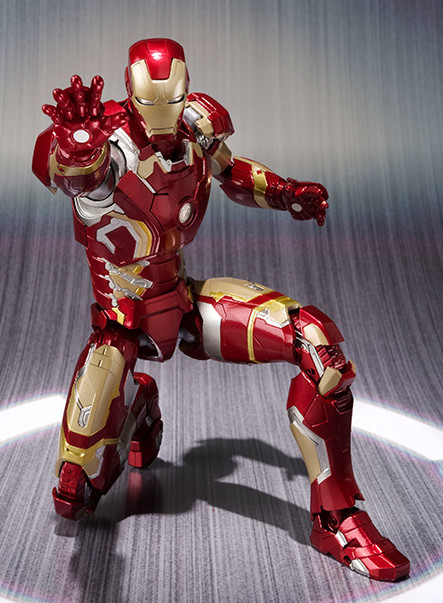 The Avengers Age of Ultron S.H. Figuarts Iron Man Mark 43 figure is now up for order in the United States, and is scheduled to ship out in April 2015. This figure sold out unusually quickly via Japanese pre-orders, so you might want to secure one now if you're interested–it's possible the production quantities on this figure are more limited than usual.
How do you like Bandai's latest 1/12 scale Iron Man figure, Marvel collectors? Is the Iron Man Mark 43 Figuarts figure a must for your Marvel collection, or will you opt for the eventual cheaper (but likely not nearly as nice) Marvel Legends Iron Man Mark 43?