I probably could have happily slept for about ten more hours this morning, but instead I got up bright and early to brave the cold and check out one of my favorite longtime Marvel toy manufacturers: Diamond Select Toys! DST had a large variety of new items on display at the 2016 Toy Fair, but the one that I want to talk about first is one of the biggest: the Diamond Marvel Gallery Giant-Man (Ant-Man) figure statue!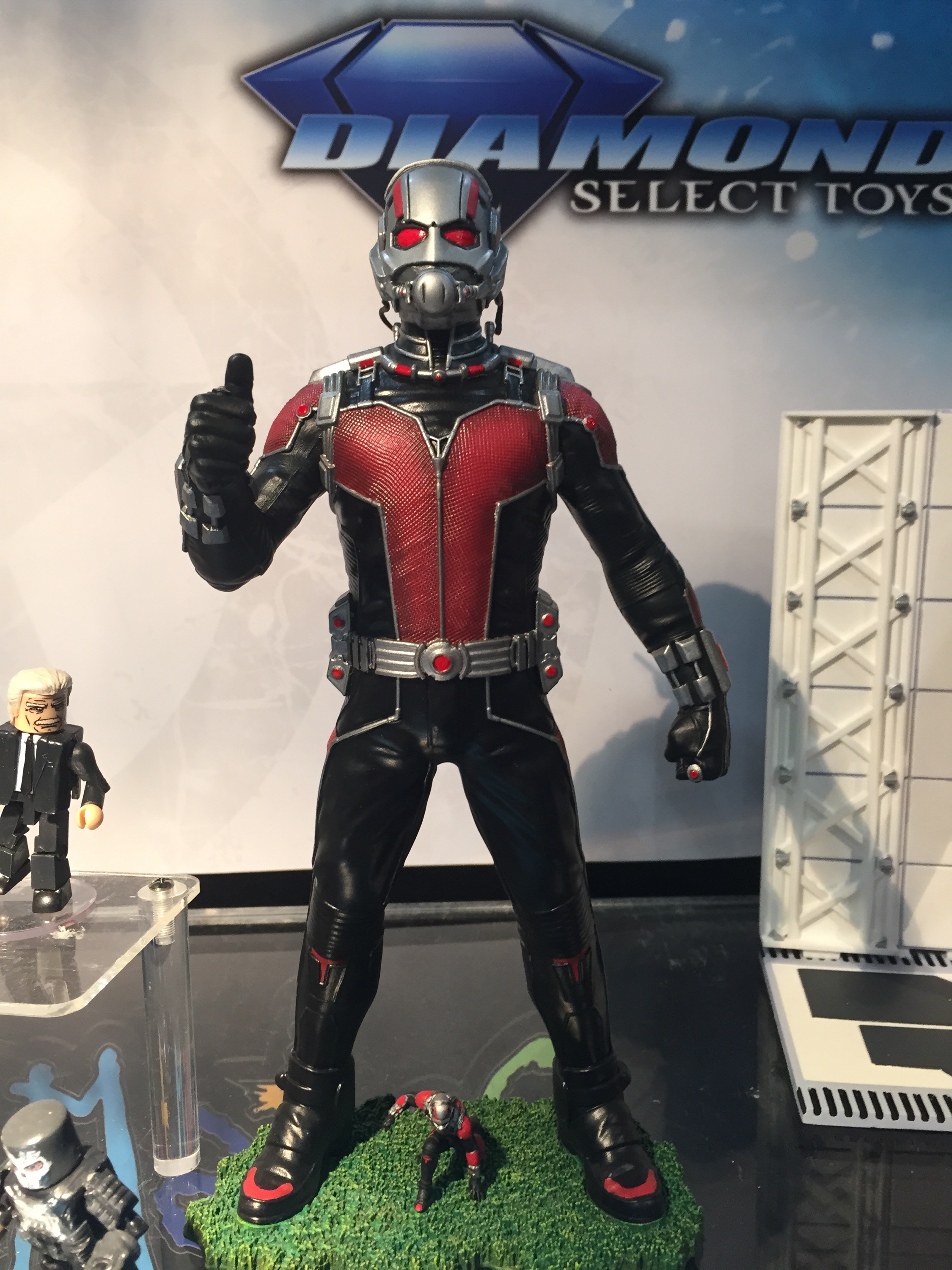 Here's a funny thing about Giant-Man's upcoming appearance in the "Captain America Civil War" movie: we're not supposed to know about it. I've heard from several companies at Toy Fair that Disney changed their minds about it being okay to show off Giant-Man merch in late 2015, after many manufacturers had already finalized their lines.
But while Diamond Select Toys can't show off a movie Giant-Man figure at the Toy Fair, they can show off their 9″ Marvel Gallery Ant-Man figure–who happens to be just about perfectly-sized to fill in for Giant-Man in a Marvel Select lineup!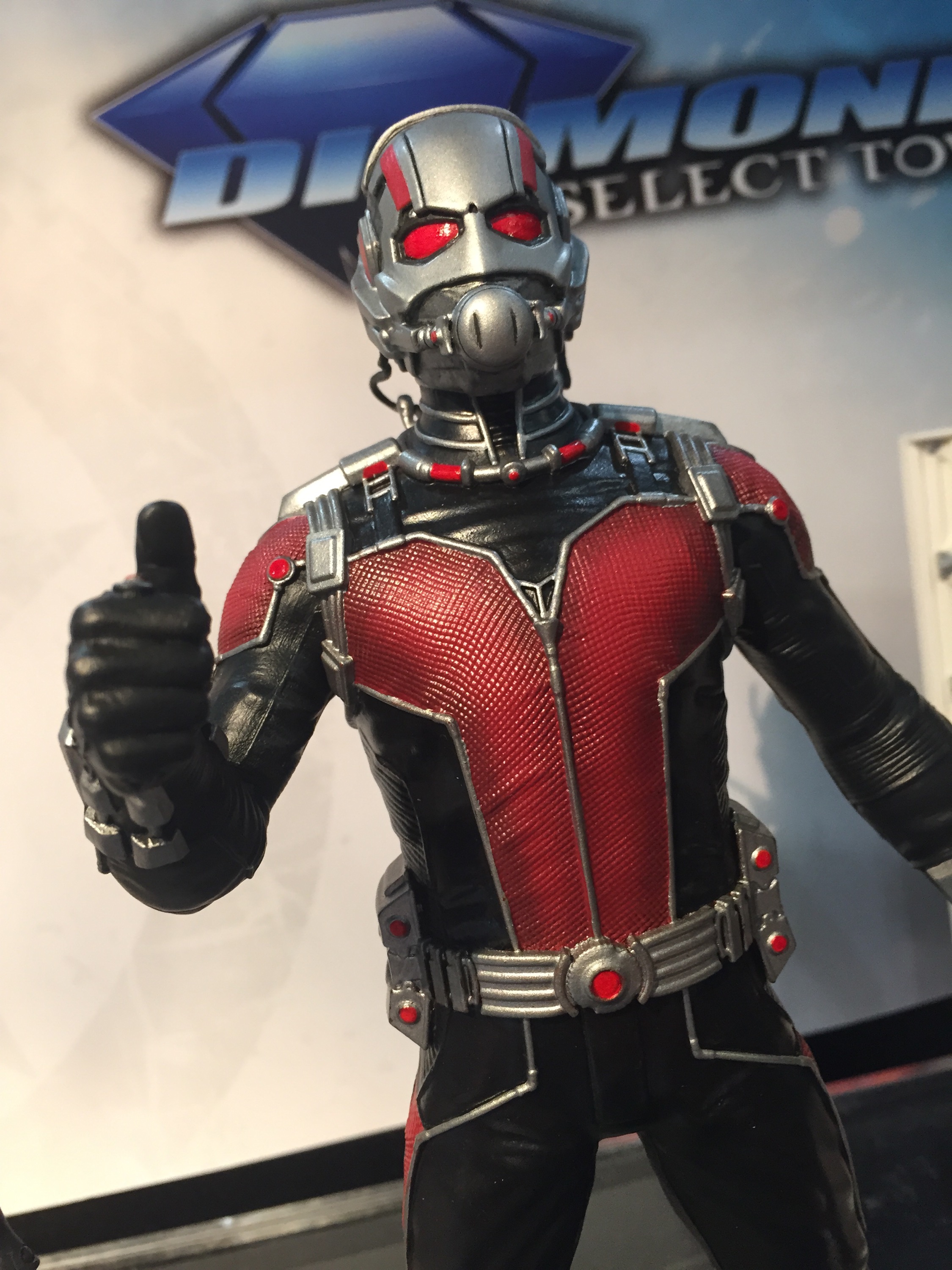 Officially listed as "Ant-Man" on the 2016 Toy Fair placard, I don't think it's a coincidence that DST chose to display this "Ant-Man" figure alongside the Marvel Select Civil War movie figures on display.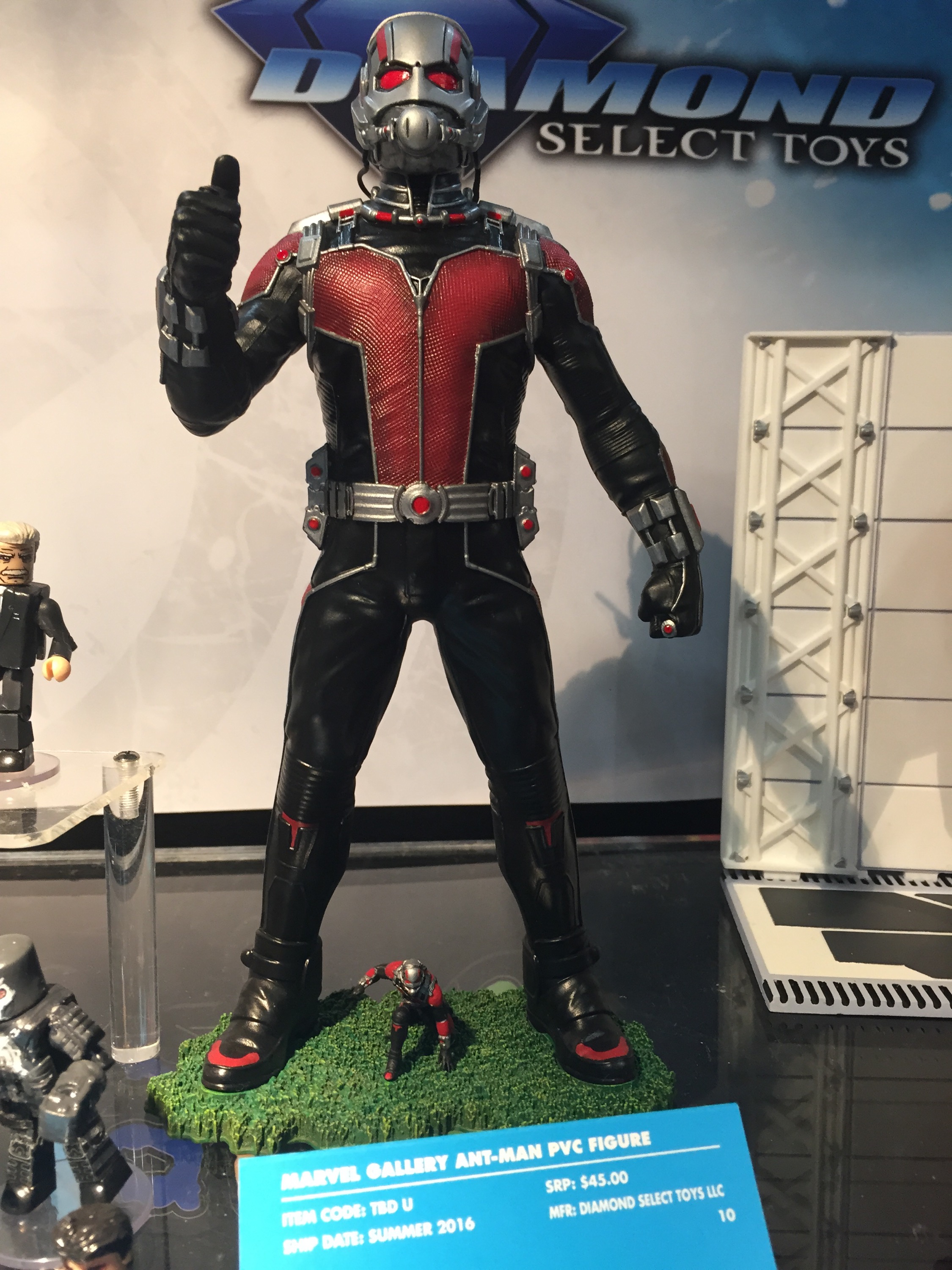 In fact, as I was being walked through, the PVC figure was only called "Giant-Man" to me. If I hadn't noticed the placard text in my photos after I left the booth, I never would have realized that this was specifically an Ant-Man statue at all.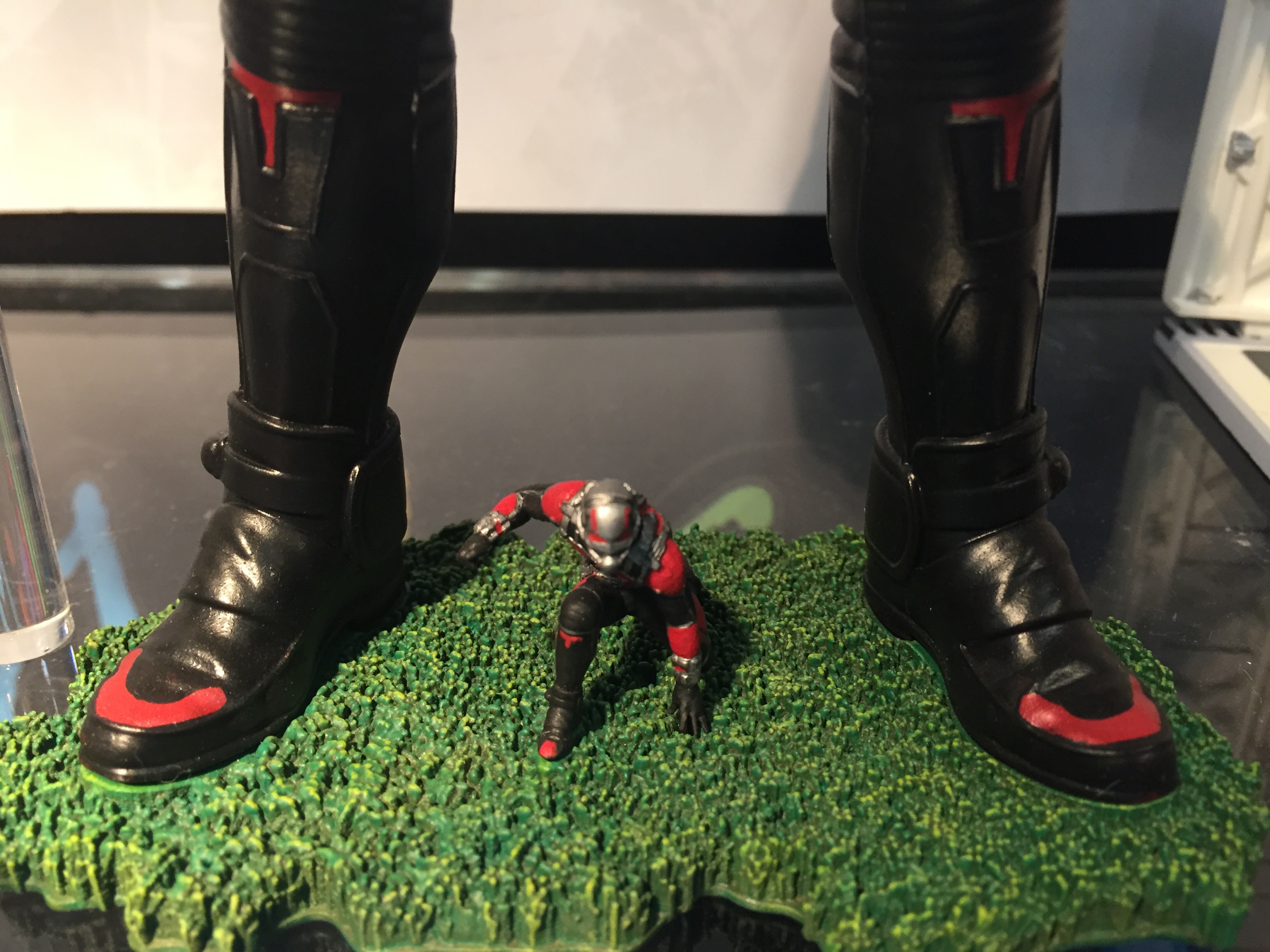 A miniaturized Ant-Man figure is also is also included with the statue, and is definitely one of the best-painted mini Ant-Man figures that I've seen.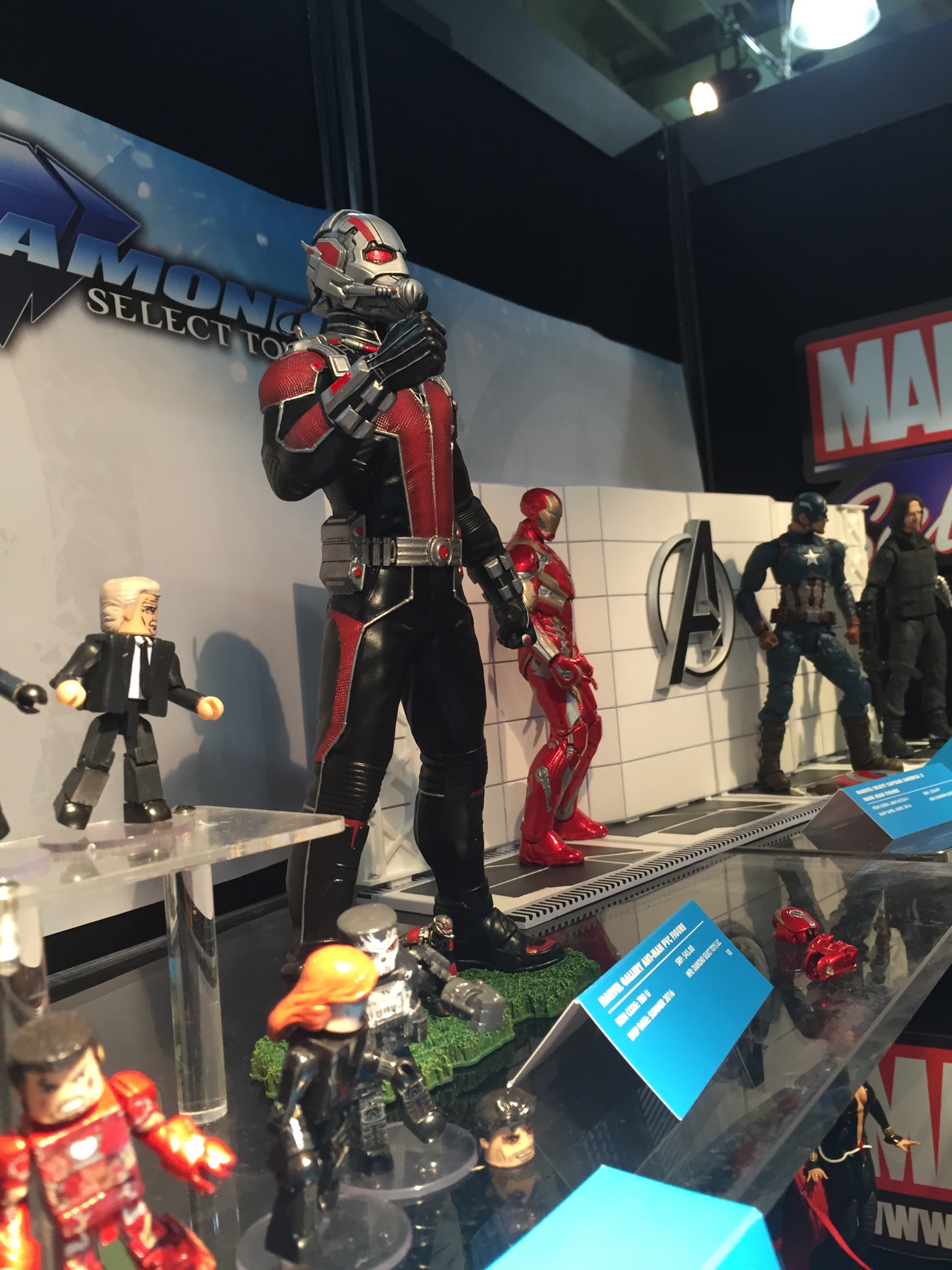 You can see in the above photo how this Diamond Select Ant-Man/Giant-Man figure fits in perfectly with the Civil War Marvel Select figures, towering over them as Giant-Man should.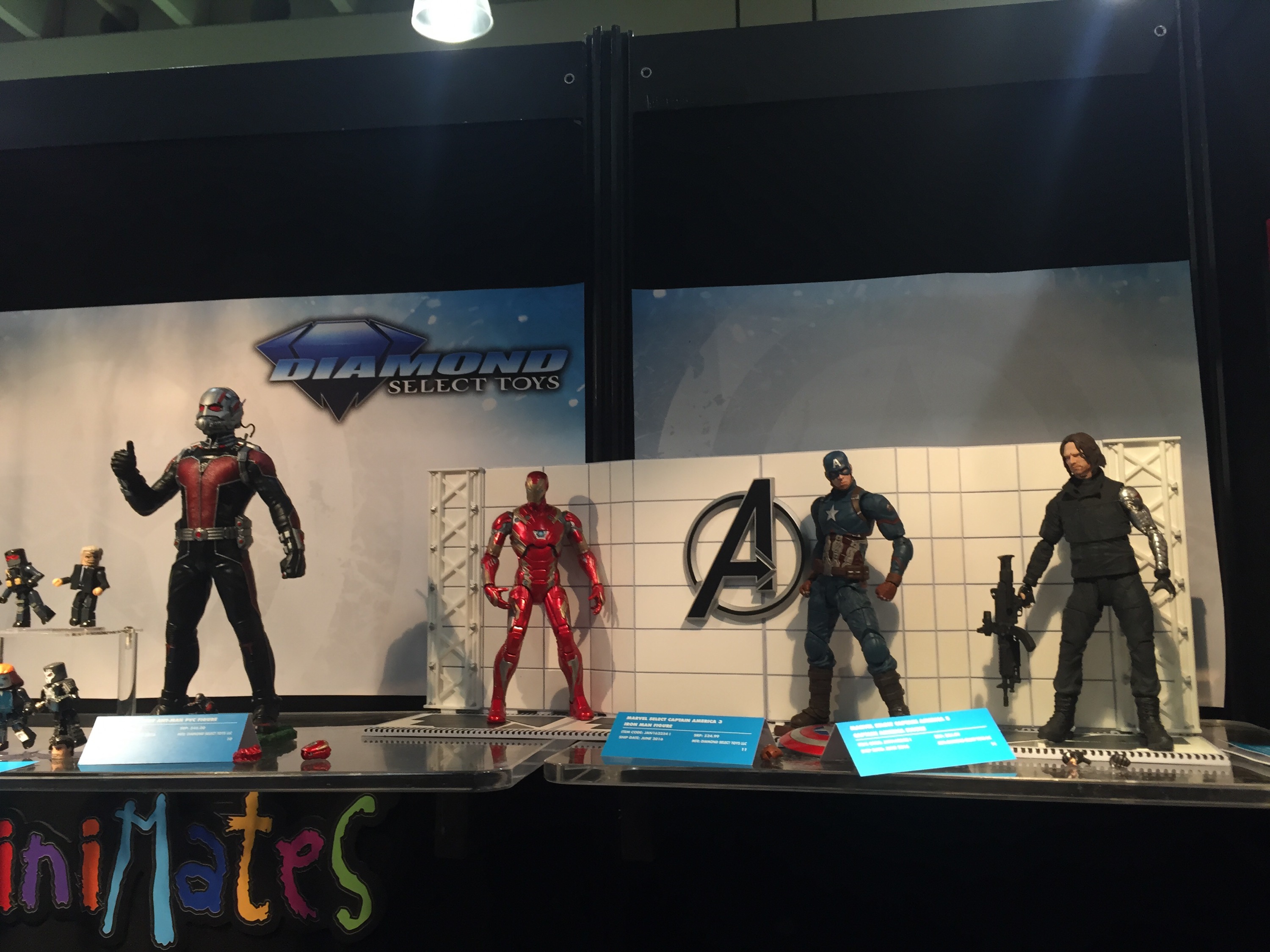 So though there are officially only three figures in the articulated Marvel Select Captain America: Civil War lineup, I think this Giant-Man figure is going to fit in smashingly!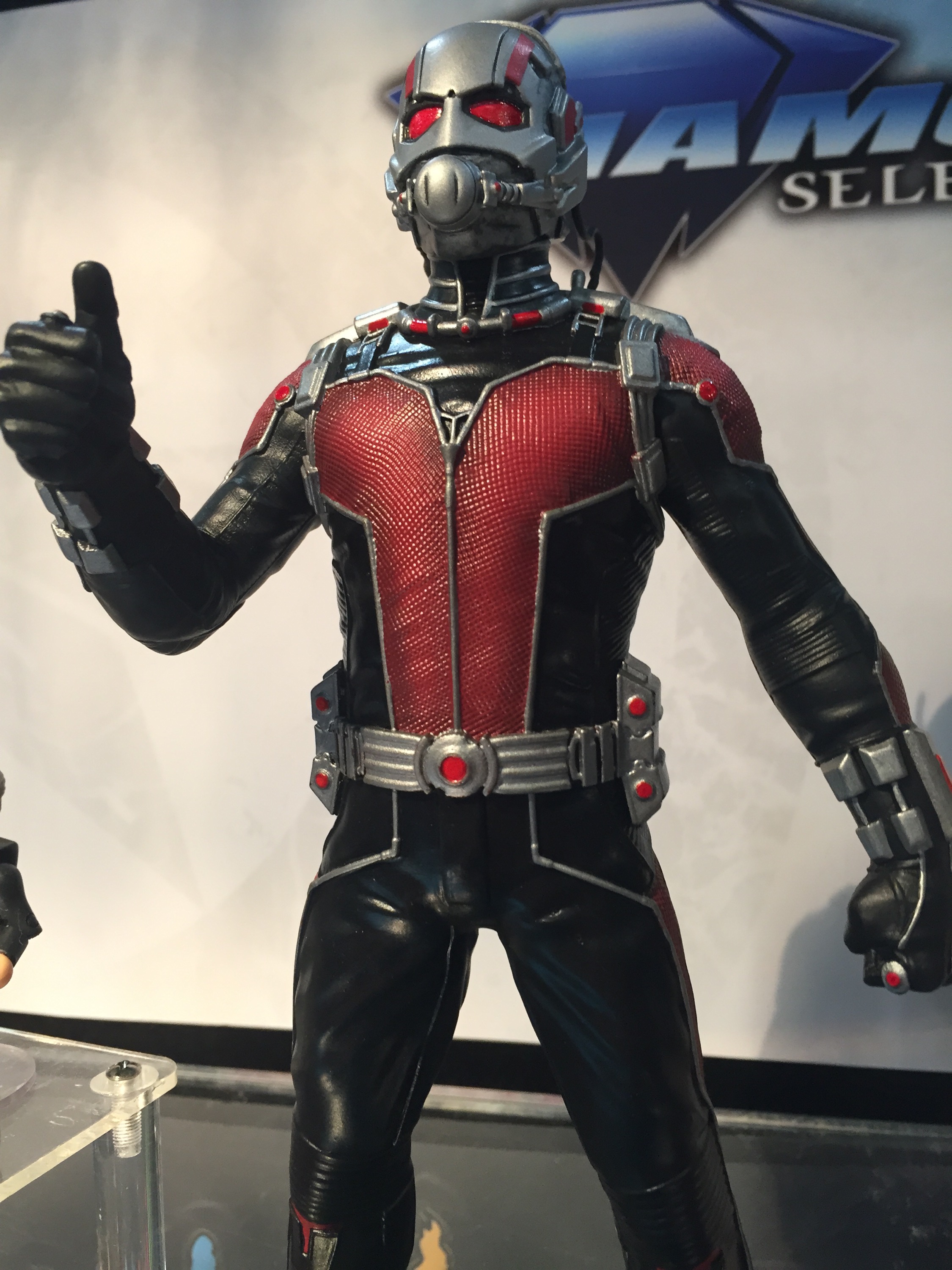 The unarticulated Diamond Marvel Gallery Ant-Man PVC figure will be going up for order in the near future, and will retail for $45. That's a killer price for a 9″ statue this well-done, and an instant purchase for me when he goes up for pre-order.
What do you think of this Giant-Man/Ant-Man statue by Diamond Select, Marvel collectors? Are you holding out for the still-unannounced-officially Marvel Legends Giant-Man figure, or will DST's more easily available Scott Lang figure be joining your collection this coming summer instead?