After LEGO, my very first stop at the 2016 New York Toy Fair this morning was to one of my favorite toy companies ever: Funko! While there were sadly no new Funko Marvel Hikari vinyls on display–my first love–I did get to have up-close looks at a handful of newly-revealed 2016 Funko Marvel POP Vinyls–including Spider-Gwen, Doctor Strange and Captain Marvel! But that's not all–the catalog revealed concept art for Funko She-Hulk and more…
There weren't a ton of new Marvel Funko POP Vinyl figures on display at NY Comic Con 2016 this morning, but the ones that were there are going to be huge, blockbuster hit releases!
First up, we've got Spider-Gwen. If there's one character who's been getting their due with a tsunami of merch being revealed and released in 2016, it's the alternate universe Gwen Stacy!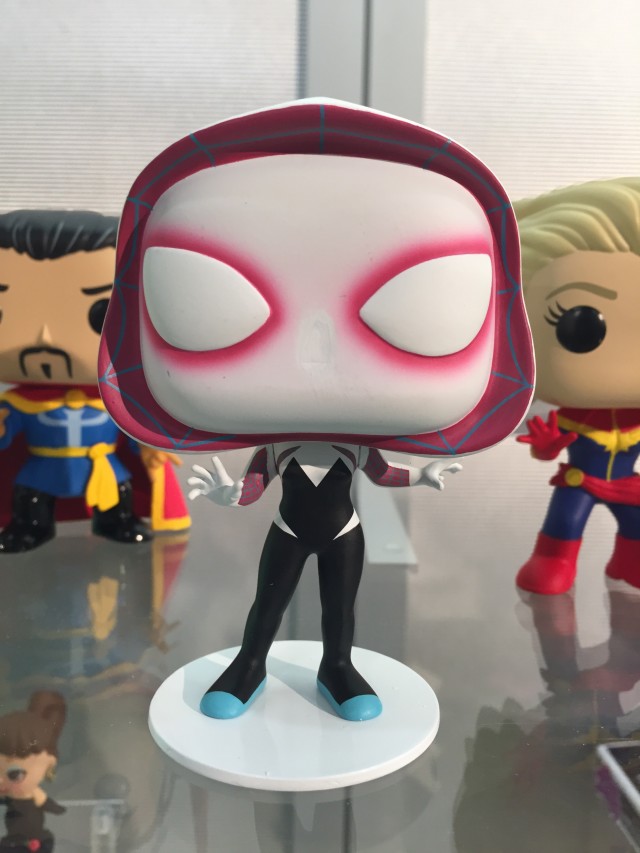 Funko's Spider-Gwen POP Vinyl is exactly how you'd expect it to look: adorable. Only a hooded/masked version of Spider-Gwen was on display at the booth, but I'd be willing to bet quite a bit that we'll see an unmasked version of POP Gwen before the year is through!
Gwen's legs are too thin for her to stand up unsupported, so note that she'll come with a little support stand to help hold her up. Hopefully it'll be clear instead of white when it actually ships out.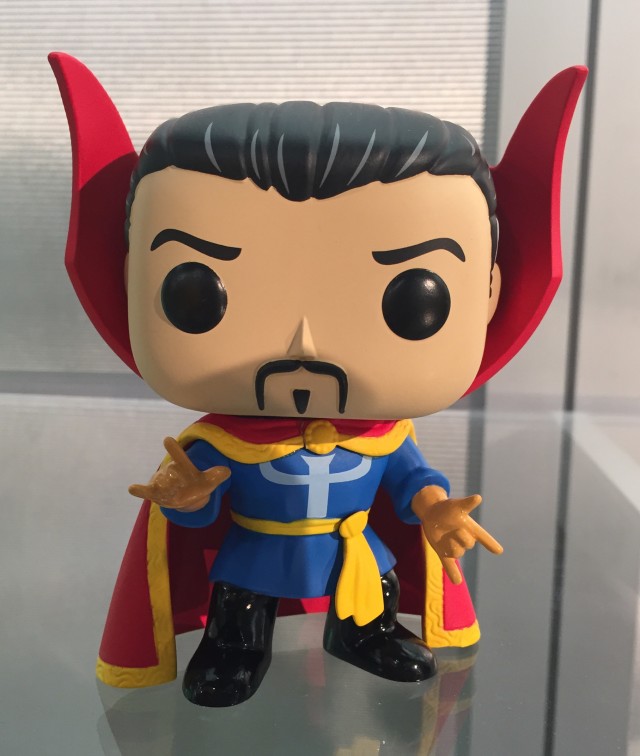 The other two new Marvel POPs at the 2016 Toy Fair are a pair of B-List characters that are about to become A-List characters when they debut in the MCU: Doctor Strange and Carol Danvers Captain Marvel!
The Dr. Strange movie hits this fall, so it's not a shocker that he's getting his own caped POP Vinyl later this year. This is a comic book version Doctor Strange POP Vinyl, so it's possible we'll see a Funko Doctor Strange movie figure late in the year as well.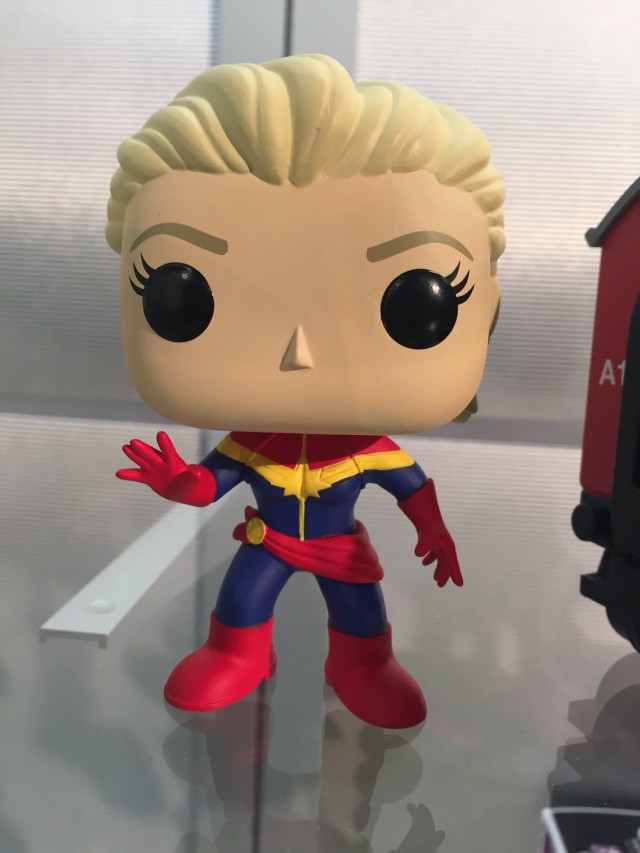 Finally, the female Avengers that Marvel has pushed harder than any other in the past few years is flying in: Captain Marvel! Funko gave Carol Danvers my favorite hairstyle for her–short and spiky. Thanks, Funko!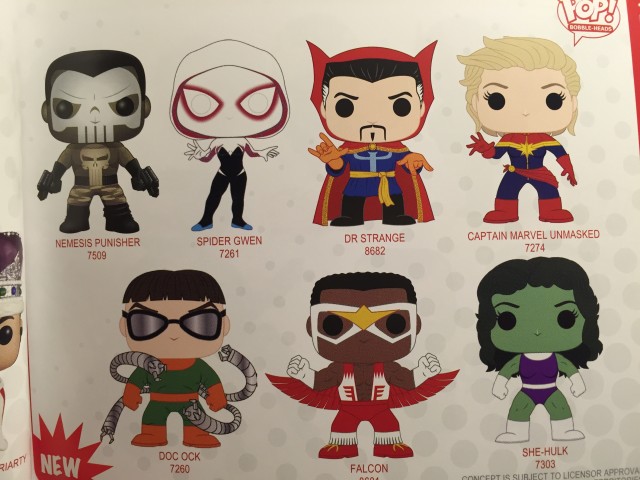 In addition, the New York Toy Fair 2016 Funko Catalog debuted the concept artwork for three more figures coming to the POP! Marvel line in 2016: She-Hulk, comic-based Falcon and Doc Ock!
I've had a huge crush on She-Hulk ever since my college says, so I was definitely blown away to see her getting her own vinyl figure! (And the rest of the lineup isn't bad either.)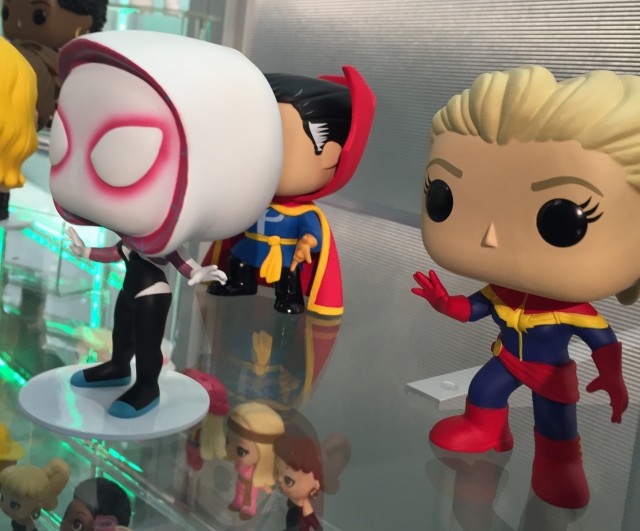 Funko POP Vinyls figures are available online and in stores, and all of the figures revealed at Toy Fair International today are scheduled to be mass-release pieces and should be readily available once they're released later in the year.
What do you think of the 2016 Marvel POPs that have been announced thus far? Are there any must-haves for you in this series, or do you think Funko missed the mark with their character selection this year?