Now that we've hit the slow season between July's San Diego Comic-Con 2015 and October's New York Comic-Con 2015, it's time to backtrack and discuss some upcoming items that I didn't give their due to right away. And the biggest of those news items is the first major wave of Marvel Legends 2016 figures: the Marvel Legends Captain America Civil War wave! I talked about three of the figures from this wave during the second day of SDCC, but Hasbro still had a couple more surprises for us… including a Werewolf Captain America and the Red Onslaught Build-A-Figure!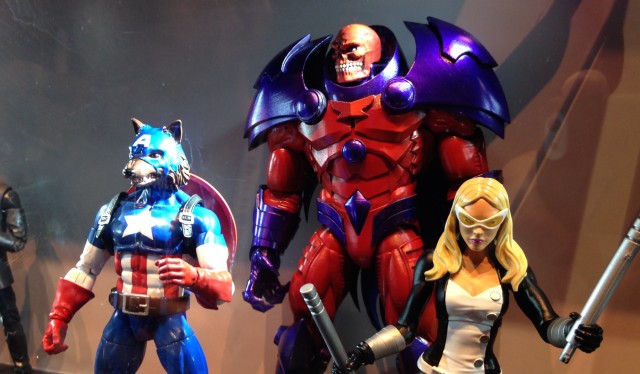 Just when I think I've got Hasbro figured out, they go and do something to
really
throw me for a loop. On the Friday of SDCC 2015, what looked to be a new Marvel Legends Classic Captain America figure was put on display and met with a lukewarm response. But during their Saturday Marvel toys panel, Hasbro confirmed that this figure has the parts to become something totally unexpected: Werewolf Captain America!!
Congratulations to all those who have been holding out hope for years that Hasbro would someday release a Marvel Legends Cap-Wolf figure, because defying the odds, at SDCC 2015 Hasbro made all your dreams come true!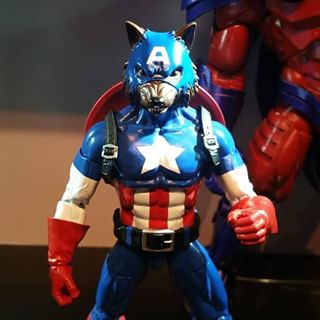 I'm sure plenty of people's eyes bugged out as they stared in disbelief at this Marvel Legends Wolf Captain America figure tonight, but this is, in fact, a real canonical iteration of Captain America. Not only did Cap-Wolf appear in some legendary Mark Waid comic books, but he even put in an appearance in this summer's "Secret Wars" event as part of the "Spider Island" series!
And for those who don't want Cap rocking out with a werewolf head (do such people exist?), a standard interchangeable masked Captain America head is also included with this figure.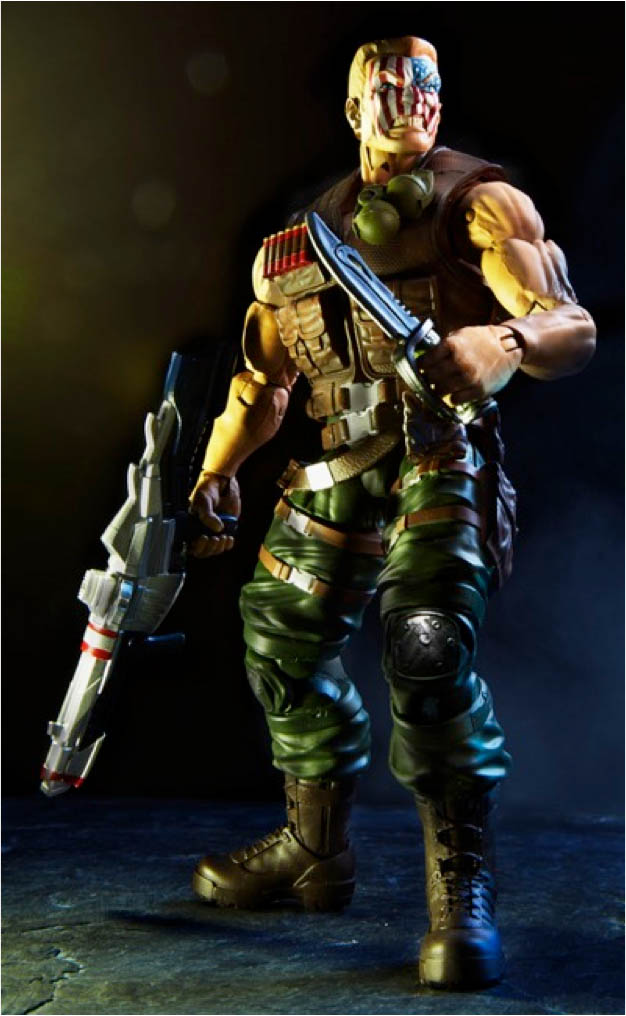 In addition to this semi-obscure Captain America variant, we're also getting a totally-obscure Cap/Wolverine villain: Marvel Legends Nuke.
Nuke is basically an evil version of Duke from GI Joe (a la "Small Soldiers", if anyone besides me remembers that masterpiece). Except, well… not at all. Nuke had something to do with the Weapon Plus program and, well… I hate him. (Sorry.) I'm happy all those who have been waiting for a Nuke Marvel Legends 6″ figure, though!
And oh yeah–there's also this Red Onslaught Build-A-Figure coming…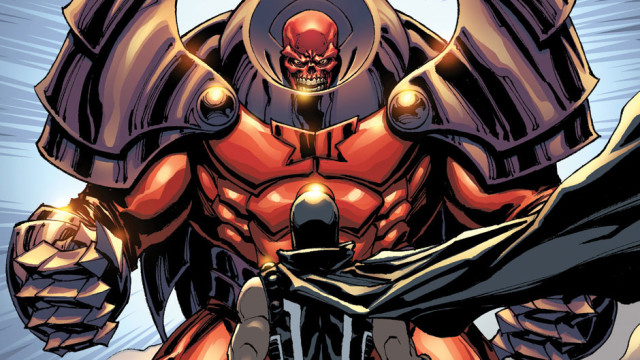 Those who haven't been reading Marvel comic books regularly for the past few years are probably looking quizzically at the figure above dubbed "the Red Onslaught".
Here's the short form story: the Red Skull stole Charles Xavier's corpse's brain and implanted it in himself (I am not making this up), before Magneto murdered Red Skull in a fit of rage.
But for some reason that I still do not understand, being murdered ultimately ended up making the Red Skull become more powerful than anyone ever possibly imagined, as he became the Red Onslaught, deadly enough to take on all the heroes and villains of the Marvel Universe at once.
Hey, don't blame me–I'm just summarizing it. I didn't write it.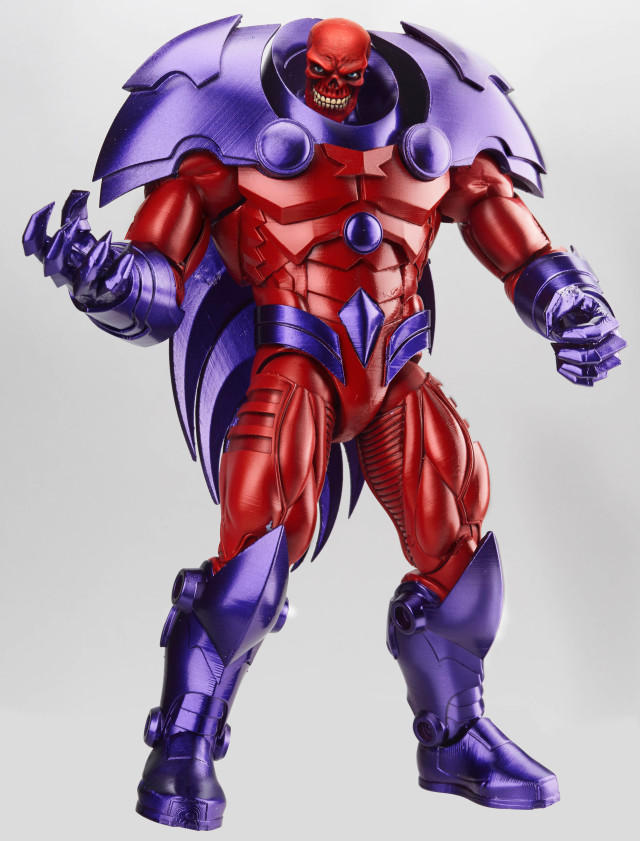 As the big-bad of the 2014 AXIS mega-event, the Marvel Legends Red Onslaught Build-A-Figure is a well-deserved all-new mold complete with the usual level of super-articulation goodness (including clearly-visible ankle-rockers–thanks, Hasbro!).
I've heard a lot of disappointment (which I share) about no regular Xavier helmeted Onslaught head being included with this BAF, but I'm sure that if Disney/Marvel will allow an X-Men Onslaught figure version, Hasbro will be thrilled to reuse this tooling and release one someday. If.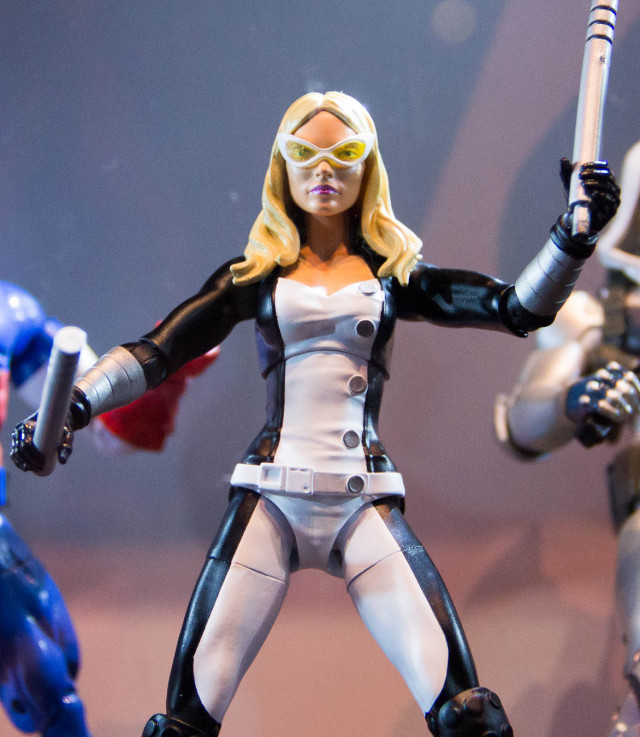 Given that Hasbro debuted four regular 2016 Marvel Legends Captain America Civil War figures at SDCC 2015 and a typical ML wave contains 6-7 figures, I think we can reasonably guess that the unshown 2-3 figures will be movie figures. Could the long-overdue Marvel Legends Scarlet Witch, Falcon or Vision movie figures finally be heading our way next year…?
What do you think of the four regular Marvel Legends 2016 Captain America figures that have been revealed (and the Build-A-Figure Red Onslaught, of course!)? Which of these figures are on your "must-buy" list, and what characters do you hope round out this first wave of Civil War Marvel Legends figures?