A lot of collectors were a wee bit annoyed when Hasbro renamed the Marvel Universe scale figures to 4″ "Marvel Legends" to kick off 2016, due to the confusion one name for multiple scales wold cause. Well, life is about to get a whole lot tougher for those folks, as Hasbro is announcing a new 12″ Mavel Legends scale this weekend as part of the New York Toy Fair 2015 festivities! And of course, the first to the party are everyone's favorites: Captain America and Iron Man!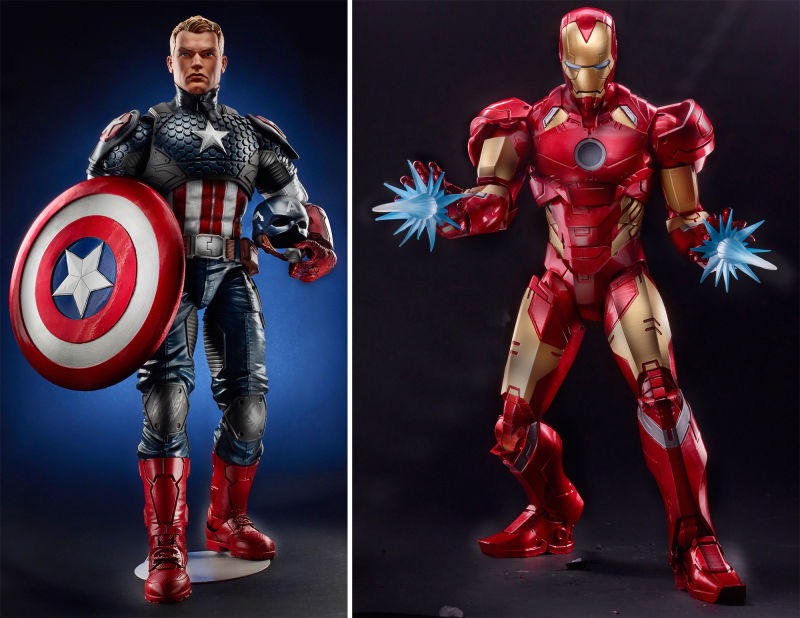 There haven't been a whole lot of choices for Marvel sixth scale figure collectors the past years, with the only relevant lines being the super-cheap but under-detailed Hasbro Titan Hero figures and the super-expensive but amazingly-detailed Hot Toys figures.
But it looks like Hasbro has finally noticed the extremely strong number of adult 12-inch figure collectors out there, because in 2015 they're starting an all-new range of Marvel Legends 12″ figures!
The first two Marvel Legends sixth scale figures, scheduled to be released in spring/summer 2016, are a (sort-of )Marvel NOW! Captain America and "Captain America: Civil War" Iron Man.
The announcement blurb for these figures mentions interchangeable hands and alternate heads, so we can reasonably speculate that there will also be a helmeted Captain America and unhelmeted Tony Stark head included with each figure, respectively.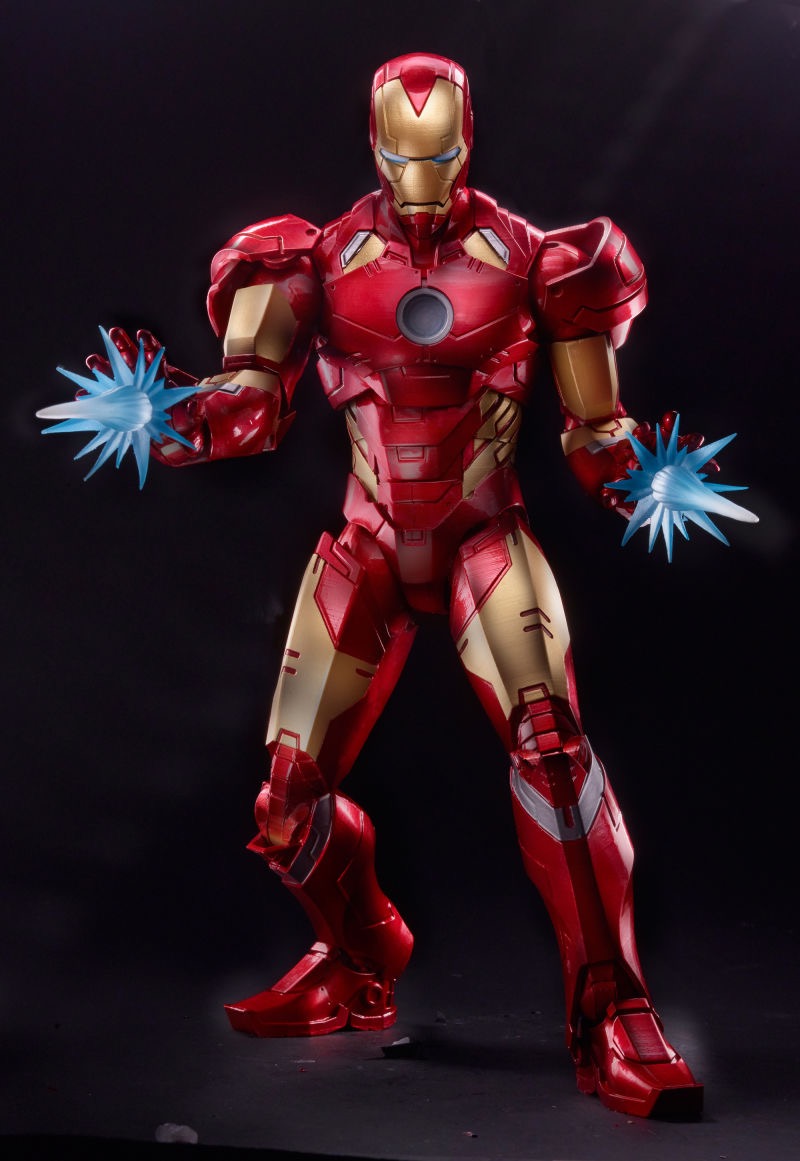 While neither figure looks quite as good to me as Hot Toys' offerings, these mass-release figures are going to have a huge advantage over  the ones coming from Hot Toys: price.
Whereas a typical Hot Toys Marvel figure will run collectors anywhere from $230-$300 (and more for die-cast Iron Man figures), Hasbro has laid down the gauntlet with their own beautiful, well-articulated Marvel Legends 12″ figures with a suggested price-point of $49.99.
The chances of me giving up Hot Toys collecting for these Hasbro sixth scale figures is basically zero, but I'm definitely intrigued and looking forward to seeing the 12″ Captain America and Iron Man figures tomorrow at the New York Toy Fair 2016 Hasbro event!
I'll be posting news and hi-red photos from the 2016 Toy Fair all weekend long (and likely throughout next week), so be sure to come back frequently and check the Marvel Toy News social media pages for all the latest reveals!
What do you think of the newly-revealed Hasbro Marvel Legends sixth scale line, collectors? Is this new series a threat to Hot Toys in your eyes? And will you be collecting this new range of 1/6 Marvel Legends, or are you holding strong with your 6″ figure collection?